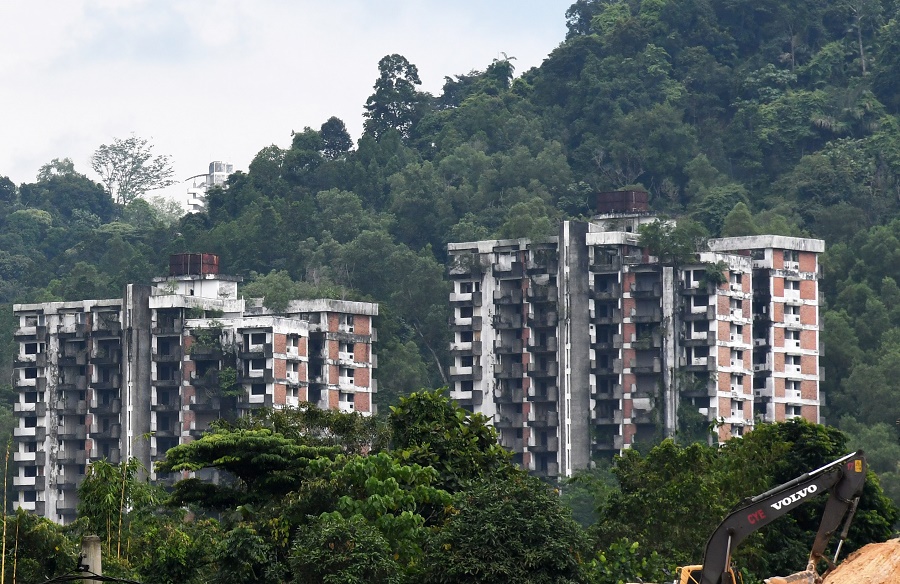 PUTRAJAYA (June 5): The Housing and Local Government Ministry (KPKT) will be setting up a committee to study the feasibility of redeveloping the land surrounding the ill-fated Highland Towers in Ulu Klang, Selangor.
"These are premium lands in the Klang Valley that could generate income for the country. However, there hasn't been any activity in these areas after the tragic landslide incident in 1993," Housing and Local Government Minister Zuraida Kamaruddin told reporters during a briefing at the ministry today.
However, the ministry will first have to identify the owners and look into the legal cases related to the 1993 incident.
"Despite the incident, I was told the land value in that area has not been impacted much due to its strategic location. There will be good opportunities for us to redevelop the land," she said.
One of the blocks at the Highland Towers condominium collapsed due to a major landslide on Dec 11, 1993 and killed 48 people. The other two blocks were then evacuated and have been left abandoned since then.