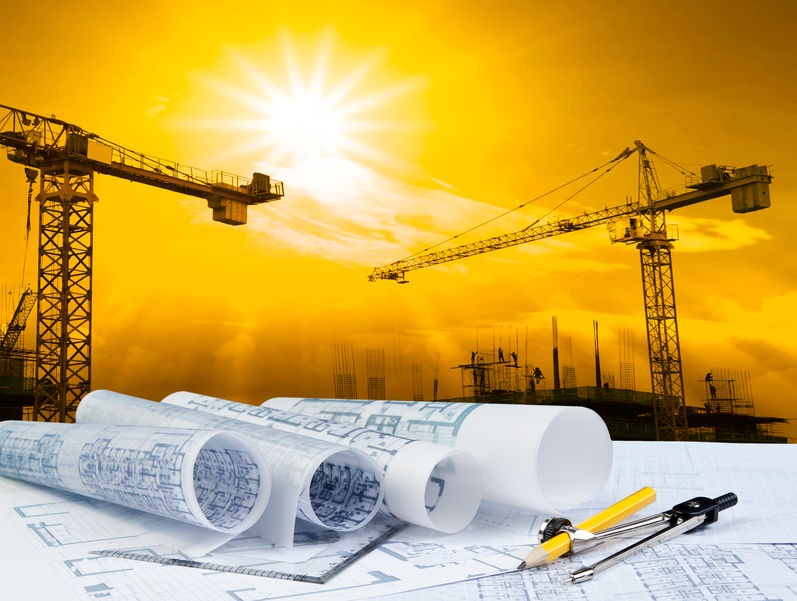 Construction sector
Maintain neutral: The Kuala Lumpur Construction Index plunged 26.9% from 281.38 points on May 8, the eve of 14th general election (GE14), to close at 205.51 yesterday, off a recent intraday low of 195.79. From its all-time intraday high of 344.91 recorded on May 23, 2017, the index has fallen by as much as 40.4%. The sector had shown signs of weaknesses even before GE14. Just before the dissolution of parliament on April 7, 2018, the Kuala Lumpur Construction Index closed at 266.13 on April 4, 2018, correcting 22.8% from its all-time peak. The decline exceeded the 20% decline threshold, rendering the sector to be in bear mode — technically by definition.
Since the Pakatan Harapan coalition took over Putrajaya, the new government has announced the cancellation of the mass rapid transit Line 3 (MRT3) and Kuala Lumpur-Singapore high-speed rail projects, with estimated project values of RM40 billion and RM60 billion respectively. Singapore is awaiting official communication from Malaysia on the cancellation of the HSR project.
We understand that the new government also desires to cancel the big-ticket East Coast Rail Link although no official statement has been made. It was reported that the project agreement had already been signed and the loan from China's Exim Bank had been drawn down. Cancelling the project may result in the loan being defaulted. The cancellations, or potential cancellations, raise concerns on the outlook for construction companies in the medium term, in view of the absence of megaprojects to fill the gap and to sustain contractors' outstanding order books after the completion of the other megaprojects which are expected to be substantially completed or completed in two to three years' time. These include Merdeka PNB 118 and several expressways like the West Coast Expressway, Damansara-Shah Alam Expressway, Sungai Besi-Ulu Kelang Expressway, East Klang Valley Expressway and Setiawangsa-Pantai Expressway.
As for the Pan Borneo Highway in Sabah, albeit some delays and potentially in need of some tweaking, we expect the highway to proceed as Pakatan has given its assurance, as highlighted under promise 42 in the party's manifesto, that the connecting highway will be built. Meanwhile, we gather that for now, other megaprojects as such MRT Sungai Buloh-Serdang-Putrajaya, light rail transit (LRT) Bandar Utama-Klang (LRT3), Tun Razak Exchange, and Gemas-Johor Baru double track will proceed as planned. We are comforted that the government did not rush into making a decision on the abolishment of toll charges, considering the impact on toll concessionaires, national finances, shareholders, bondholders as well as investor confidence in the capital market.
We gather that some toll concessionaires listed on Bursa Malaysia have yet to be called to meet with the government to discuss on the issue of toll abolishment nor requested to submit any proposals to the government. We think this would to certain extent, provide some relief to the toll concessionaires and shareholders, at least for now.
Going forward, we expect competition in project tenders to intensify and project margins may have to be compromised as the contractors compete for smaller pies.
With the federal government and the Penang state government coming from the same political coalition, we may see light at the end of the tunnel for the Penang Transport Master Plan (PTMP) which has an estimated project value of RM46 billon. Unlike other megaprojects, the contractor would likely receive payment in kind in the form of land and/or reclamation rights.The Penang state government has said that it would push for the LRT project under the PTMP to be given priority. SRS Consortium Sdn Bhd, in which Gamuda Bhd has a 60% stake, was awarded the project delivery partner role in the project. The validity of the letter of award has been extended to Aug 30, 2018.
Most construction companies under our coverage have decent earnings visibility with outstanding order books which could last them for at least another two to three years, except for Eversendai Corp Bhd. Being a specialist contractor, its projects typically have relatively shorter duration meaning shorter earnings visibility compared with its peers. We trim the construction target price (TP)-earnings multiple for WCT Holdings Bhd ("buy", lower TP of RM1.14) to 12 times, in line with the multiple assigned for IJM Corp Bhd ("sell", unchanged TP of RM1.85). We revised Sunway Construction Group Bhd's target PR multiple to 13 times ("hold", lower TP of RM1.85), as we think it deserves a slight premium given the company is backed by recurring bedrock order from its parent company.
No change to our stock recommendations except for Pesona Metro Holdings Bhd which we upgraded from "hold" to "buy" as it offers a potential total return exceeding 12%, inclusive of dividend yield.While we are cautious about the sector's outlook, we think the selldown in Gamuda ("buy", unchanged TP of RM4.83), WCT and Gadang Holdings Bhd ("buy", unchanged TP of RM1.22) may have been overdone and this may represent an opportunity for investors to accumulate the stocks at a bargain price. — TA Securities Research, June 5
This article first appeared in The Edge Financial Daily, on June 6, 2018.
For more stories, download EdgeProp.my pullout here for free.