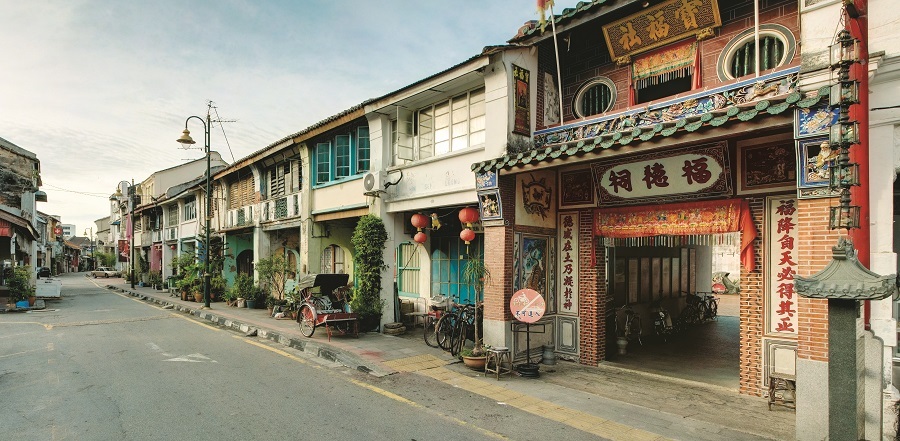 PETALING JAYA (June 13): The Penang state government has approved the transfer of ownership of a heritage shophouse in George Town to the Penang Chinese Clans Council (PCCC), ending a row over the historical property between both parties.
Chief Minister Chow Kon Yeow said the clan will pay a nominal charge of RM10 for ownership of the property at No. 50 Love Lane, as well as tax arrears of RM23,132.56 accumulated from 2014, when the property was seized by the state.
However, the transfer is subject to certain conditions, said a report by The Malaysian Insight.
Some of the conditions are that the property cannot be transferred, mortgaged or entered into any business transaction without the approval of the state government.
"The association must rehabilitate the building in five years, according to heritage preservation guidelines.
"The property must be used only as a museum and interpretation centre on the early settlement of Chinese people in Penang," he said.
The state government had seized the freehold pre-war shophouse which was formerly owned by the Eng Siew Kee Kongsi due to non-payment of quit rent arrears.
Last year, former Chief Minister Lim Guan Eng said the state was willing to transfer the property to the PCCC at a nominal sum of RM1.
The historic building was believed to have been owned by the Ghee Hin secret society, and was managed by a five-member board of trustees since 1909.
Former PCCC chairman Anthony Chang said the last trustee had asked that the council take over and restore the clan building before passing on in 2010.
However, the transfer hit a stumbling block when the clan council was not found to be the owner of the building.