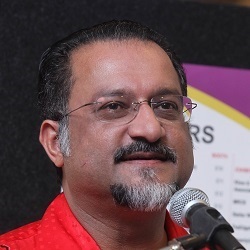 PETALING JAYA (June 20): The Penang government will keep its ceiling on low-cost, low-medium-cost and affordable housing, said state housing exco Jagdeep Singh Deo.
The price caps, introduced in the state's 2014 budget, currently stand at RM42,000 for low-cost homes and RM72,500 for low-medium-cost (LMC) units, while affordable homes on the island are priced up to RM400,000 whereas units on the mainland go for a maximum of RM250,000.
"The country is on an austerity drive. Many people still cannot afford to pay high prices for housing.
"We are not going to increase the prices. The developers had asked for a review many times, but the state has no such plans for now," he said in a report by The Malaysian Insight.
Prospective buyers of these homes must apply with Penang's housing department to check their eligibility.
Meanwhile, a former 1Malaysia People's Housing Project (PR1MA) scheme at Kampung Kastam in Gelugor on the island will be launched later this year.
The state government will expedite the project which is coming up on an 8-acre site formerly used as staff quarters for the Customs and Immigration Department.
Ideal Property Group will take over the development of the project and start phase one by year-end, said its executive chairman Tan Sri Alex Ooi.
"We will have 905 affordable units and 257 LMC units. We expect the project to be finished in 2021," he said.
The project will offer amenities such as a futsal court, mosque, meeting room and community hall, he added.
According to Jagdeep, the project will be built according to the state government's requirements including limits on prices and unit sizes, with affordable units being at least 850 sq ft and LMCs at least 650 sq ft.
He also said he will be visiting other housing projects launched by the federal and state governments to ensure that they are on track.
Jagdeep also suggested that PR1MA projects in Penang be renamed "Perumahan Harapan Malaysia".