Paramount Property
Beh Chun Chong
Paramount Property CEO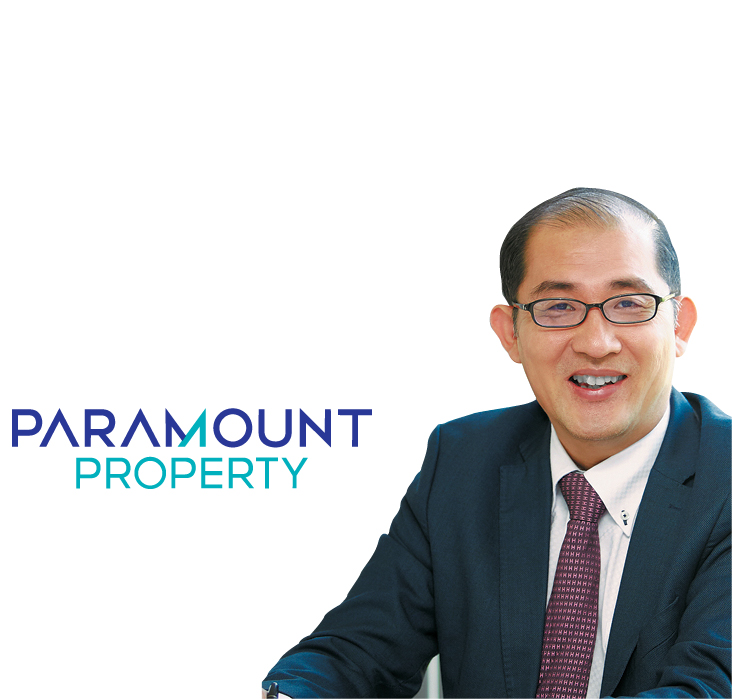 "The improved property market is expected to sustain until the end of the year. However, while overall market conditions may be improving, there are still challenges that may continue to dampen consumer sentiment. This includes an overhang in the supply of high-rise properties in some locations, tight financing regulations and unaffordability issues.
We believe properties that fall into the affordable segment (mainly properties between RM300,000 and RM600,000) will do well in the current market. With the new government looking for ways to relax current lending guidelines to enable more homebuyers from the B40 and M40 groups to secure housing loans, we expect the demand for affordable residential properties to increase.
The Malaysian economy is currently in a cyclical upturn due to the pick-up in external demand. Under the new government, medium-to-long term growth potential is positive as institutional and economic reforms will result in increased investor confidence leading to higher investment and consumption activities. With the implementation of zero-rated GST, it's an excellent time now to buy property and there will be savings if people buy properties before the reintroduction of the sales and services tax (SST). While residential properties are exempted from GST, the policy is anticipated to have a positive impact on developers' development costs.
We hope that the government will be able to implement their Election Manifesto soon, to boost the country's economy and the confidence of investors, as well as lift consumer sentiments. Last but not least, we would like to wish our Prime Minister good health and good governance!"
PROJECTS SHOWCASED AT VPEX 2018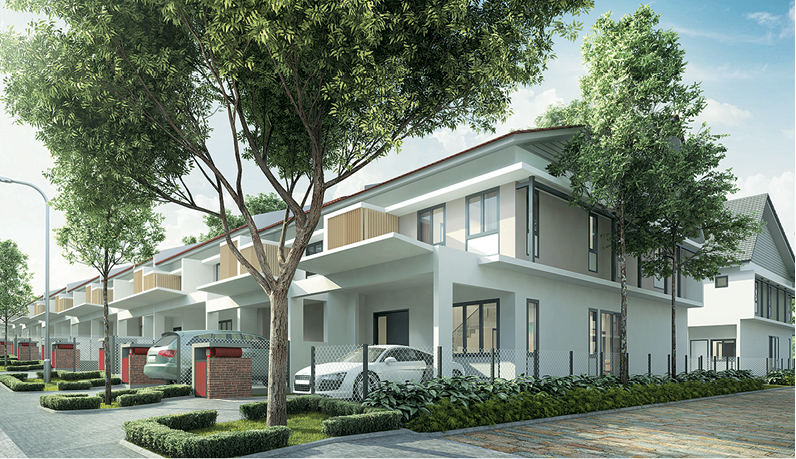 Greenwoods Salak Perdana
Greenwoods Salak Perdana is a well-planned freehold housing development located within an established and thriving neighbourhood. Its development concept focuses on greenery and community living. It is a modern, safe and secure haven where individuals and communities can thrive in a green and peaceful environment. Both Greenwoods Keranji (link houses) and Greenwoods Belian (shoplots) will be showcased at VPEX 2018. Special promotions for Greenwoods Keranji include free legal fees and disbursement for SPA and loan documentation, loan stamping fees including absorption of fees for MoT. Meanwhile, for Greenwoods Belian, promotions include free legal fees and disbursement for SPA and loan documentation.
Atwater, Section 13
Atwater is Paramount Property's newest integrated development which is strategically located in the mature Section 13, Petaling Jaya (PJ) neighbourhood, offering direct access to Jalan Universiti, one of PJ's main road arteries.
The 5.2-acre project comprises residential, commercial and retail components that seamlessly complement well-planned community spaces, water features and landscapes as well as elderly-friendly features.
The participating project in VPEX 2018 is the residential component (serviced apartments) of Atwater. Special promotions include free legal fees and disbursement on sale and purchase agreement and loan documentation as well as free loan stamping fee.
Paramount Utropolis Batu Kawan
Paramount Utropolis Batu Kawan is a 44.3-acre master-planned development anchored by the flagship KDU Penang University College. It is Penang's first university metropolis which mirrors the successful, award-winning university metropolis concept of Utropolis Glenmarie development in Shah Alam. The vision of the development is to support Penang's aim of making Batu Kawan its third satellite city, and the central business district and lifestyle hub of the northern region.
Sensasi Commercial Suite and Suasana (serviced apartments) are the participating projects in VPEX 2018. Special promos for Sensasi Commercial Suite include subsidies for legal fees on SPA while for Suasana, there will be subsidies for legal fees on SPA and loan documentation.
This story first appeared in the EdgeProp.my pullout on July 6, 2018. Download EdgeProp.my pullout here for free.