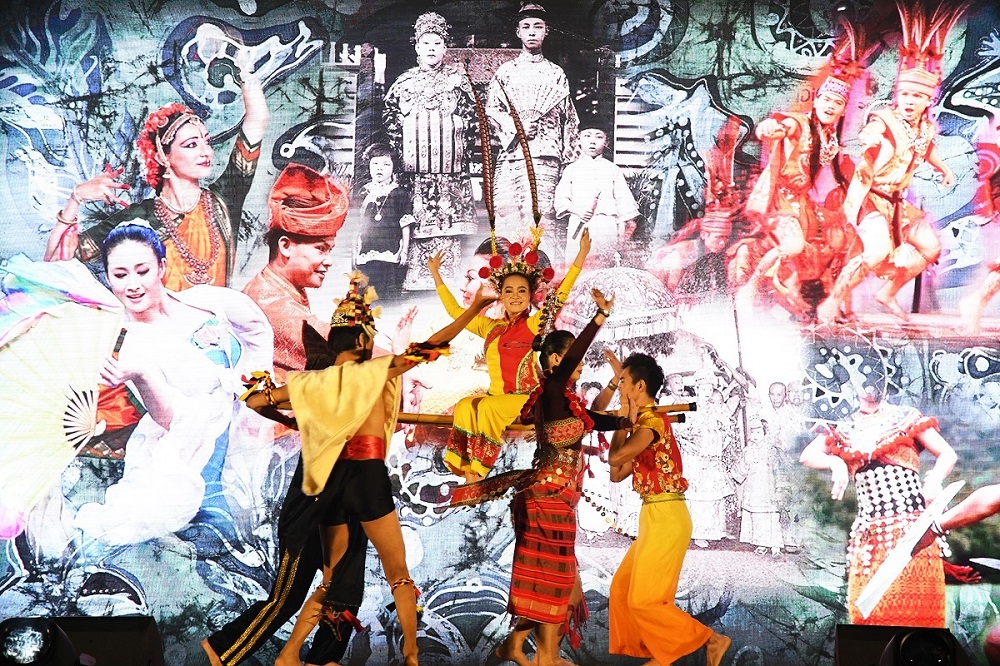 KUALA LUMPUR (July 7): The curtain has gone up for Yong Tai's live performance, Encore Melaka (pictured), and the Melaka-based tourism-themed developer has high hopes for it.
Yong Tai CEO Datuk Wira Boo Kuang Loon told The Edge weekly that from FY2019, Encore Melaka show is expected to generate ticket sales and merchandise income of about RM140 million and a net profit of RM50 million to RM60 million a year.
"Conservatively, we think RM60 million [net profit] is achievable. I don't think we are being overly optimistic because our costs — which mainly consist of the salaries of the performers and production crew, royalty fees and utility bills — are manageable," he told The Edge.
Encore Melaka premiered at its new theatre last Sunday.
According to The Edge's report, Yong Tai holds a 30-year concession to stage Encore Melaka, a show that highlights the historic city's cultural heritage.
Encore Melaka is the latest offering from China's iconic Impression Series — established in 1998 by renowned directors, Zhang Yimou, Fan Yue and Wang Chaoge, and has since staged 10 widely acclaimed productions.
Out of 150 countries, Melaka was handpicked by Wang, the director-in-chief of Encore Melaka, as the coveted home of the first Impression Series performance to be staged outside of China.
Wang was also the director of the 2008 Beijing Olympic Games opening ceremony.
Wang had studied Melaka's history, its people and their culture for two years and the result was a state-of-the-art production of Wang's retelling of Melaka's beginnings and growth over six centuries.
"I'm a Melaka boy. I always wanted to contribute to my beloved hometown by bringing in new elements to Melaka to make it an exciting tourist destination. I also hope that by bringing in this show, the local artists have the opportunity to shine on a bigger stage," Boo said during the preview of the show in May.
Yong Tai's property developments in Melaka are located in Impression City, a 138-acre integrated mixed-use development in Kota Laksamana with an estimated GDV of RM7 billion.
The tourist-centric cultural development will be made up of hotels, serviced apartments, commercial complexes, office towers, educational and wellness facilities, retail and shopping centres and a yacht club. It is set for completion in about 10 years.
The most iconic component of Impression City is the Encore Melaka theatre, which occupies about 15 acres on the waterfront.
It is learnt that the return on investment for the theatre with 2,000 rotating seats — the world's third largest by seating capacity — is estimated at about 18%, reported The Edge.