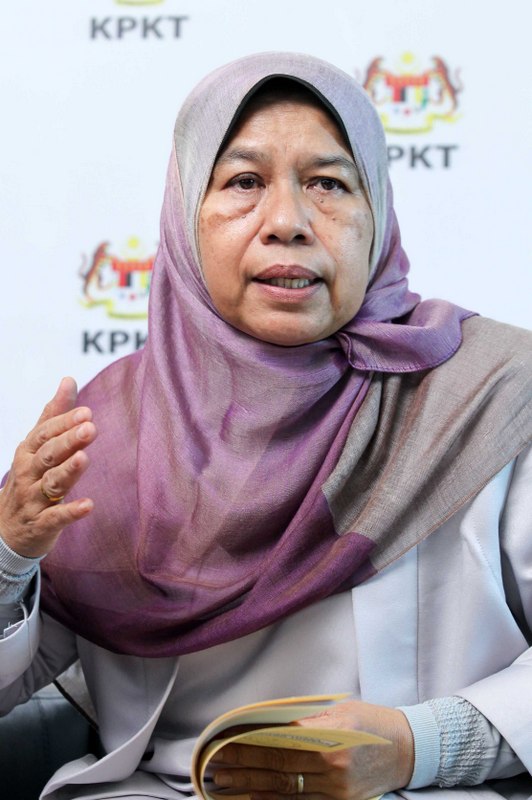 PETALING JAYA (July 11): The Housing and Local Government Ministry may seek to lift the current freeze on new luxury residential developments, prompted by signs that the economy is improving, said its minister Zuraida Kamaruddin.
In an interview with The Malaysian Reserve, she said permission for residential developments with units priced over RM1 million is currently granted to on a case-by-case basis , but if there was a need to lift the ban across the board, she will bring it up to the Cabinet.
New residential properties priced above that threshold are some of the developments that have been curbed by the government to alleviate a glut in certain types of properties which include serviced apartments, shopping malls and offices.
The temporary ban was announced in November last year, following a report by Bank Negara Malaysia in June that revealed a ballooning supply of stock in these categories.
The business daily reported that developers in cities where properties are priciest, such as Kuala Lumpur, Selangor, Penang and Johor had appealed to the government to rescind the ban.
It also pointed out that approvals for developments are granted by the local authorities and it is unclear if the building curbs have reduced the glut.
The National Property Information Centre's (Napic) report for the first quarter of 2018 (1Q18) showing that unsold units have swelled from 4Q17.
In 1Q18, unsold and completed units of residential properties increased by 39.5% to 34,532 while values rose by 44.5% to RM22.67 billion.
Moreover, 29% or 9,848 units of these are serviced apartments, while 24% or 8,315 units are condominiums, whereas 18% or 6,336 units of these are 2- and 3-storey terraced houses.
ends