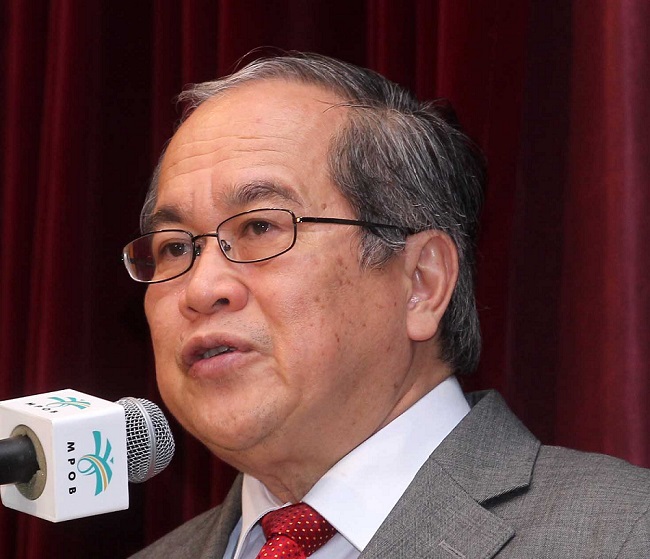 KUCHING (July 11): The landmark outcome of the Land Code (Amendment) Bill, 2018 is to enable native communal title in perpetuity to be issued over an area to be described as native territorial domain.
Sarawak deputy chief minister Datuk Amar Douglas Uggah Embas said today it was in fact a historic moment for the natives of Sarawak because the issue of native land rights was finally going to see the light of the day.
He said when most governments where indigenous communities exist give usufructuary rights to their inhabitants on areas traditionally occupied by them, in Sarawak, under the Gabungan Parti Sarawak (GPS) government, territorial domain was to be given the force of law and legally recognised as having a proprietary right.
Uggah said the document of title would be issued to the community concerned to protect their territorial domain, and stressed that this was a very significant proposal by the current state government under the leadership of chief minister Datuk Patinggi Abang Abdul Johari Tun Openg.
"This nullifies the views expressed by some so called champions of native rights, keyboard and armchair critics and Sarawak Pakatan. They were all driven by their own selfish and malicious political agenda," he said when tabling the bill at the Sarawak State Legislative Assembly sitting here today.
"Their contention that Gabungan Parti Sarawak is only giving usufructuary rights to native territorial domain and, thereby, eroding the natives of their Native Customary Rights land is totally misleading and mischievous. This proposed amendment proves them all totally wrong," he added.
Following the Federal Court ruling that the pemakai menoa and pulau galau land was a custom and practice but was not enshrined under the law, Uggah said the state government formed a special task force on territorial domain to engage with various stakeholders to come up with a comprehensive solution.
He said the amendment was necessary to give the customs and practices relating to territorial domain, the force of law.
He said under the bill, the term native territorial domain was used instead of pemakai menoa and pulau galau for inclusiveness, because the practice relating to native territorial domain was not only practised by the Ibans, but also all other native communities in Sarawak.
Uggah said that among the main features of the bill were the right to land may be created by natives through access to the area within, conjoining or adjacent to their native customary land created under Section 5 of the Land Code if "usufructuary rights" were exercised by the natives prior to Jan 1, 1958.
"The term "usufructuary" is merely descriptive of the customs and practices which would be legally recognised by the amended provisions to establish ownership rights to a territorial domain. The customs and practices described under the definition of "usufructuary rights" are similar to the customs of pemakai menoa and pulau of the Iban community. These customary practices are now given recognition under the term "usufructuary rights"," he added.