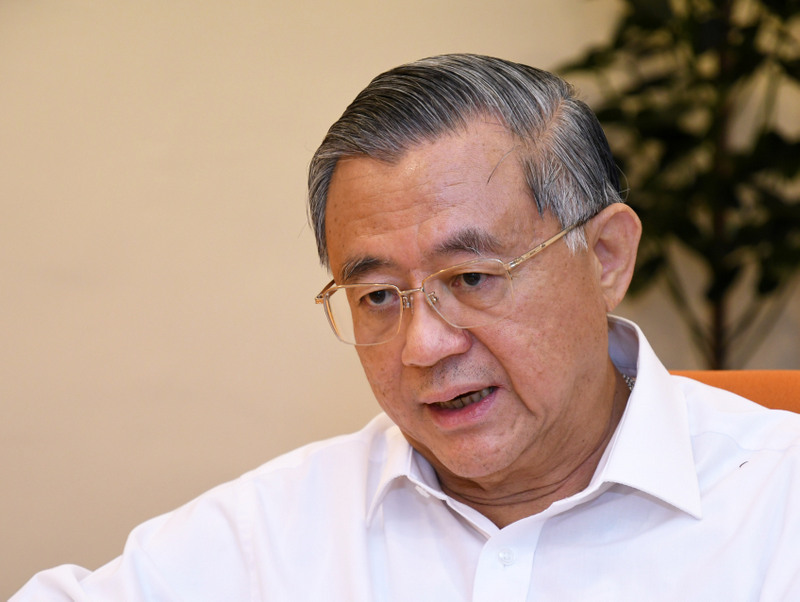 KUALA LUMPUR (July 12): The 12-month grace period allowing practicing property managers without valuation credentials to register themselves with the government to gain official recognition should be removed as it is "arbitrary" and "irrational", said a real estate industry leader.
Malaysia Shopping Malls Association (PPK) president Tan Sri Teo Chiang Kok questioned the need to impose the timeframe for practitioners to register with the Board of Valuers, Appraisers, Estate Agents and Property Managers (BOVAEP) at his presentation entitled "Registration of Property Managers – Impact on the Industry" at the Property Management Time Bomb Seminar 2018 organised by Fiabci Malaysia and PPK here today.
"Experienced and non‐valuer qualifications have been recognised for registration and we believe that all new practitioners having gained the experience and qualification should continue to be registered.
"This arbitrary 12-month window is irrational and [was] put in as a sweetener for the passage of amendments to be approved when the stated objective in support of the amendment was 'liberalisation of the property management exercise' as otherwise because only valuers can conduct property management," he claimed.
Teo is also the Building Management Association of Malaysia president and a director of companies within the See Hoy Chan Holdings Group.
The amendment to the Valuers, Appraisers, Estate Agents and Property Managers Act 1981 was passed and gazetted on Jan 2 this year after almost 13 years.
Anyone who takes on the role of a property manager is now required to register with BOVEAP.
Prior to this, the Board was known as the Board of Valuers, Appraisers and Estate Agents (BOVAEA), which reflects its new authority over all property managers in Malaysia.
Following the amendment to the Act, the Board is allowing anyone with property management experience to from Jan 2 to Dec 31 this year to apply to be a registered property manager.
"We should remove this 12-month window and continue to register practitioners who have attained diplomas or degrees [other than valuation] or experience," said Teo.
He also points out that during this period, many applicants are reporting rejections without explanations or reasons.
"There are no transparent or clear criteria available apart from those general information on the qualification of applicants. For now, we are still awaiting a detailed reply [and are] seeking more clarity.
"At all times, we have suspected that this amendment is to create a closed‐shop monopoly for valuers and we still hope we are wrong," he said.
Nevertheless, he expressed his support for the need to register building managers for control and institutionalise professionalism.
"The Ministry of Housing and Local Government (KPKT) is responsible for all buildings from conception, planning approvals, building approvals, construction and completion, and continuous control and regulation for health and safety.
"It is only logical that building management should be under the purview of KPKT and advocate for them to establish a board of building managers to register building managers as soon as possible," he concluded.