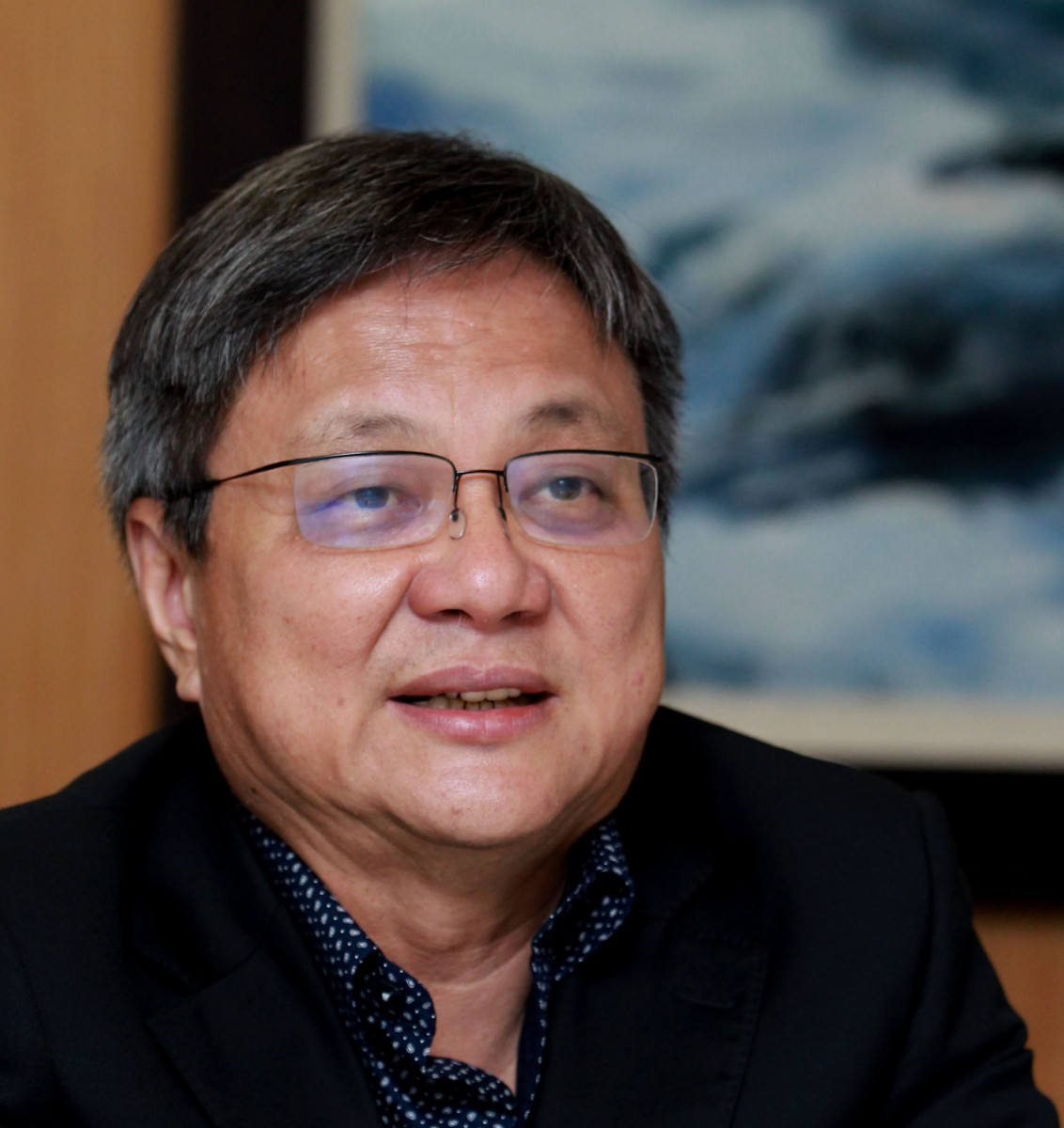 KUALA LUMPUR (July 23): Econpile Holdings Bhd, as with other construction companies, has been hit by the new government's move to review mega infrastructure projects. Its order book growth has been capped and its share price has fallen.
But the piling and foundation specialist is not worried, saying its outstanding order book of RM1.2 billion will provide earnings visibility for the next two years. It also believes that the rationalisation exercise undertaken by the government will create a sustainable environment for the construction sector and thus benefit the group in the longer run.
Executive director and chief executive officer Raymond Pang said the construction sector needs to bear with the short-term pain for long-term gains. Expressing confidence that the flow of jobs will resume, he said the government will understand that the construction sector is the key driver of economic growth.
"We think it will take them six months to one year to come out with a new budget and new development plan. Once this gets approved, the jobs will flow again. We are ready for the subsequent flow of jobs," Pang told The Edge Financial Daily.
"Within one year, we think the normal construction pace will come back. You will see work package contractors like us likely to benefit from the whole new system," Pang said, adding that the government's emphasis on meritocracy and transparency will also benefit the group in the future.
Hong Leong Investment Bank (HLIB) Research expects total domestic contruction contracts awarded to listed companies to fall to RM15 billion this year, compared with RM29 billion in 2017 and RM56 billion in 2016.
HLIB Research said domestic contract awards to listed contractors in the second quarter of this year totalled RM4.1 billion, representing a drop of 10% quarter-on-quarter (q-o-q).
"The q-o-q decline was mainly due to the change in federal government post 14th general election (GE14) as the new administration embarked on a review of all megaprojects," it said in a note earlier this month.
Pang said although Econpile's tender book has shrunk by about 60% to RM800 million from RM2 billion previously, it is still at a healthy level.
"The number and size of [projects that we] tendered for are not as big as before GE14," Pang said, adding that it is unrealistic to compare with the pre-election period following the cancellation or deferment of megaprojects such as the East Coast Rail Link, Kuala Lumpur-Singapore high-speed rail and mass rapid transport Line 3 (MRT3).
The group's current tender book consists of property and infrastructure jobs, including the MRT2 project and the electrified double-tracking railway line project linking Gemas to Johor Bahru.
Despite the slowdown in infrastructure projects, Econpile still recorded a healthy order book replenishment, as it recently bagged a RM122 million job to undertake pilling works for Phase 2 of the Pavilion Damansara Heights project.
Last year, it secured its first light rail transit (LRT) contract to undertake piling and infrastructure work for LRT3 linking Bandar Utama to Klang. The RM208.7 million contract was awarded by Gabungan AQRS Bhd.
Asked if the recent rationalisation exercise of the LRT3 project will affect Econpile, Pang said the group is uncertain as to the overall impact but expects it to be minimal on the contract value.
"In terms of the size [of the contract], the turnover will be smaller following the cancellation of the Temasya Station," he said. The Temasya Station was one of the originally proposed five stations that will be aborted under the rationalisation exercise due to low ridership projection.
Econpile's piling and related work contract will now be confined to two stations, namely Glenmarie and Stadium Shah Alam.
Elsewhere, Pang said that as the government is looking to build a more sustainable construction environment, there is room for basic infrastructure upgrade work to be carried out, including replacing water pipes to address water leakage issues.
On another positive note, Pang expects raw material prices to stabilise in the longer term and this will provide support to its margin's growth. The raw materials used for piling and foundation services comprise mainly cement, concrete and steel.
"Raw materials make up 30% to 40% of total cost so every 10% drop in raw material cost will result in a 2% to 3% growth in our gross margin," Pang said.
He noted that the price of steel has come down to RM2,400 per tonne, from RM2,800 per tonne last year. The price of cement has also dropped due to low demand in the construction sector.
Pang said Econpile's balance sheet remains strong with a net cash position.
For the nine months ended March 31, 2018, Econpile registered a 12.9% increase in net profit to RM67.64 million from RM59.91 million a year ago. Revenue grew 26.4% to RM 536.12 million from RM424.23 million, mainly contributed by piling and foundation work from property development projects.
Econpile shares rose 1.5 sen or 1.83% to close at 83.5 sen last Friday, with a market capitalisation of RM1.1 billion. The stock has fallen by about 20% post GE14. However, Pang said the drop was driven by market sentiments, while its fundamentals remain solid.
This article first appeared in The Edge Financial Daily, on July 23 , 2018.
For more stories, download EdgeProp.my pullout here for free.