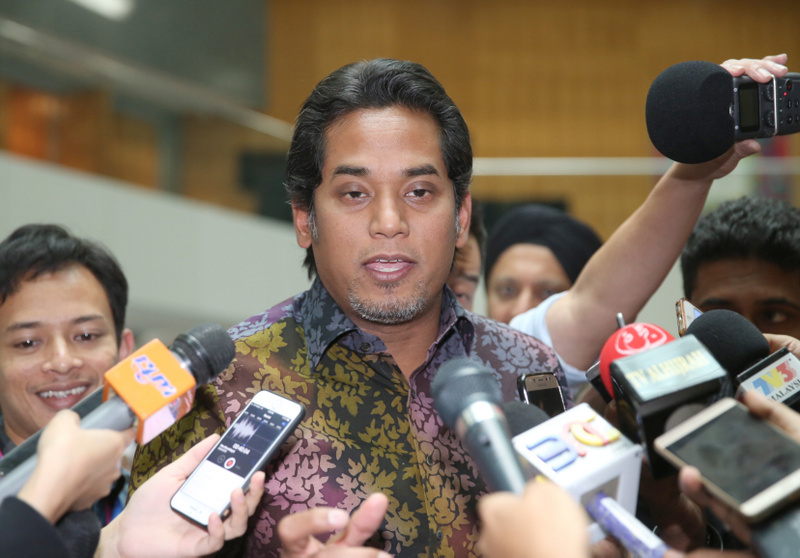 KUALA LUMPUR (July 26): Khairy Jamaluddin has expressed his concern that government-linked companies (GLCs) will be broken up and flogged off.
In a series of tweets this morning following the offer by the Board of Directors (BoD) of the government's strategic investment arm Khazanah Nasional Bhd to resign, Khairy said: "Not surprising. Apparently PM (Tun Dr Mahathir Mohamad) has yet to even grant MD an appointment at the office. BoD meeting cannot be called. Even with upcoming changes, I hope present GLC model will be continued. GLC transformation is a success story. Need tweaks for sure."
Khazanah this morning said that all Members of its BoD including Managing Director, Tan Sri Azman Mohktar, have offered to resign from the Board.
In a brief statement today, Khazanah said this was done in order to facilitate a smooth and orderly transition under the new Government.
Khairy, who is Rembau MP, also said Khazanah's role as government's strategic investment arm must continue.
He said it is a very different entity from what it was at the end of Mahathir's first tenure where it was essentially a holding entity for the government's stake in companies.
"No strategic role," he said.
Khairy said after Mahathir stepped down as Prime Minister then, Khazanah was transformed from just a holding entity to a strategic investment arm with a mandate to not just increase asset value but also make investments into sectors that would benefit the nation.
"Khazanah recruited the best and brightest Malaysians to do this. It would be a shame to dismantle everything that has been built only to replace it with the business mode of the 1990s. My fear: GLCs will be broken up and flogged off to a new set of 1990-esque businessmen," he said.