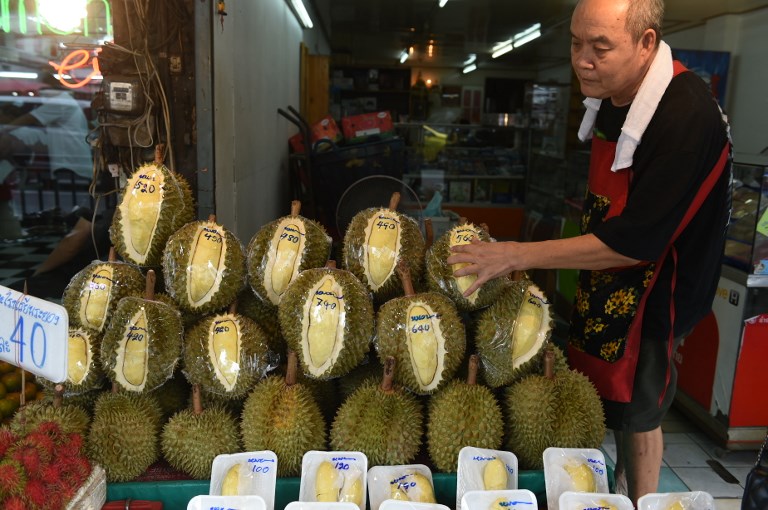 PETALING JAYA (July 28): A durian orchard owner in Muang district, Thailand, turned himself in to police after he allegedly shot dead a man suspected of stealing his fruit, reported The Nation.
Fifty-six-year-old Sukhon Sutthirak was arrested by the authorities at his orchard in Tambon Kradae.
He now faces a murder charge.
Sukhon said many of his durians had been stolen from his fruit trees over the past several days.
On Thursday morning, the sound of a durian hitting the ground prompted him to check his trees and he found two men running away while a third remained on the tree.
He said the man claimed that he had a gun and appeared to be reaching for his weapon in his shorts, so Sukhon fired at him once with his revolver and ran.
The unidentified man was later found dead with a single gunshot to the head.
Sukhon told his wife to alert the cops when he realised the man had died.