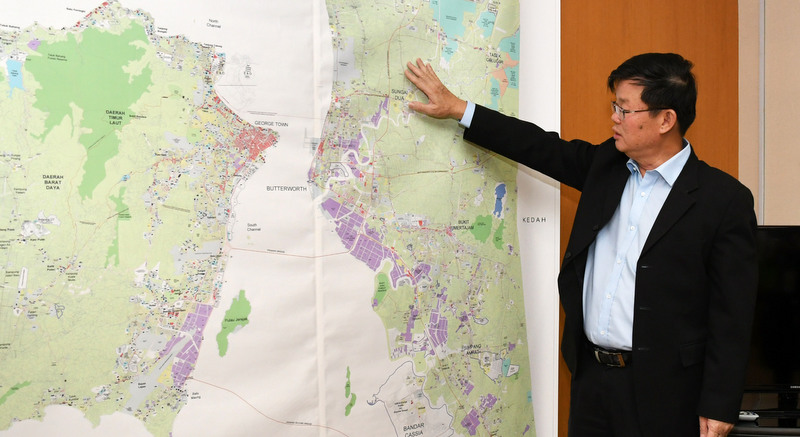 GEORGE TOWN (August 2): Chief Minister Chow Kon Yeow said that while the state of Penang would welcome funding from Putrajaya, it was for the good of the people to implement infrastructure projects, especially flood mitigation, as soon as possible.
"I am tired of waiting for federal funding for the last 10 years, so if there is another way to do this, we will explore it," he said, the Malay Mail reported, after he received a courtesy visit from China Consul-General Lu Shiwei and Consul Bai Jianwen at his office today.
He said that the state government is looking at working with China for infrastructure projects, and the state may finance these through land swap deals.
The Malay Mail reported that the Penang government will also be allocating more funds for flood mitigation projects.
"There is no point in having a lot of reserves if we don't take care of the people's welfare and these projects are important for the people.
"Each time, [that delegations from the Chinese government visited Penang] there were talks of collaboration so this time, I hope that these talks of collaboration will materialise," he said.
At present, approximately 30 Chinese companies are in various sectors in the state, with total investment of RM1.7 billion, he said.