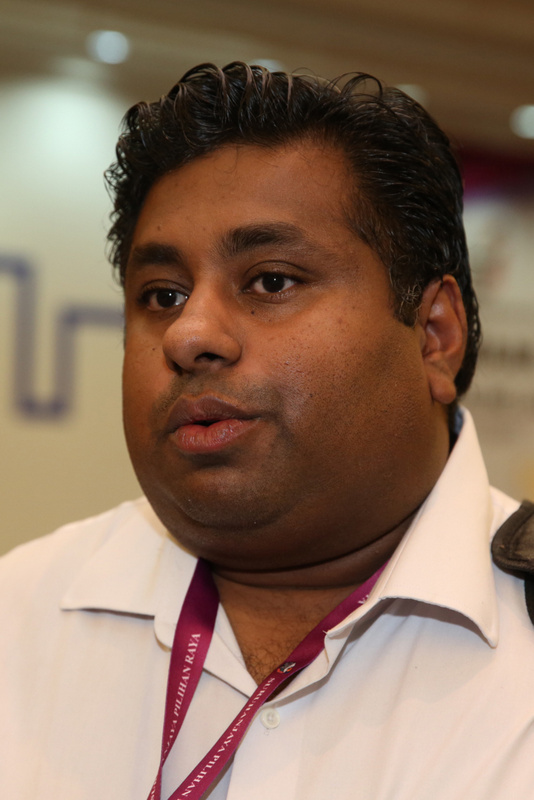 PETALING JAYA (August 6): When proposed Local Plan 1 and 2 (RTPJ 1 & 2) are approved, Petaling Jaya residents, especially in the Bukit Gasing Constituency will see major changes. .
Bukit Gasing assemblyman Rajiv Rishyakaran proposed for 100 Indah Water Konsortium (IWK) treatment plants that no longer function to be rezoned into community areas, like community halls and parks. .
"The plants are no longer in use as the new sewage system is in place.
"Sewage is channelled to three bigger plants such as the one in Taman Tun Dr Ismail," he said, as quoted by The Star.
The proposed plans can be viewed at the lobby of the Petaling Jaya City Council (MBPJ) headquarters. Stakeholders have until Aug 20 to file all objections or recommendations.
Objections and comments will be studied by MBPJ, followed by a public briefing and discussion to be held for the complainant or resident groups.
The process will continue until all objections are reviewed.
The State Planning Committee (SPC) will then make a decision, based on the a detailed report of the public briefing and discussion.
The local authority and state.must take any objections filed seriously.
Rajiv said that some proposed changes involved zones that had been labelled wrongly, and needed to be corrected.
Some residential houses in Sections 5 and 8, have will be changed from terrace to bungalow and vice versa.
A number of Petaling Jaya Old Town shops will be rezoned from limited commercial to fully commercial.
"However, this comes with a limit of only three-storeys high and no one can build any higher than that.
"The shops which will receive full commercial status have already been in business for years, just never been regularised," he said, according to the daily.
Areas involved are along Jalan Othman, Jalan Pasar 1/21, Jalan Penchala, Jalan Selangor, Jalan 1/19, Jalan 1/12 and Jalan 4/42, behind the Old Town market.
"If you look at it now, only the row of shops directly facing Jalan Othman and the shops directly facing Jalan Pasar 1/21 are fully commercial but the existing shops behind it are all not commercial," he said.
Rajiv also explained that those would be the only commercial areas for the whole Old Town area involving Sections 1, 2, 3, 4, adding that other future commercial requests would not be entertained.
Prior to deciding upon these changes, dialogues were held with residents.
Legalising of temples and churches in Section 1, Section 4, Section 17, Sungai Way and Section 6 would also take place.
"Temples and churches that have been there for a very long time will be legalised and marked as place of worship in the RTPJ.
"With this, temples and churches will not have to worry about eviction as the land will be allocated for their use only," he said to The Star.
Aside from this, there is a proposal for three retirement villages to be included in RTPJ 1 and 2.
Three retirement villages have been proposed as well, similar to assisted living facilities currently lacking in the city.
"These will not be old folks homes but retirement homes that are fully equipped with recreational and medical services," he said.
To this end, three pieces of land will be rezoned for healthcare facilities and services.
Filem Negara Malaysia, old houses opposite Universiti Malaya in Section 12, and four bungalows along Jalan Othman near UiTM have been selected.
Section 52 will also see a major change. And area of 11.7ha in size, that houses government buildings, like the Malaysian Chemical Department, National Registration Department (JPN), Petaling Jaya Magistrate's Court and Road Transport Department will have to vacate the land.
"In fact all the government land in Section 52 has been sold to MRCB (Malaysian Resources Corporation Bhd) long ago and they will have to vacate sooner or later.
"Before that, proper zoning should be put in place to ensure a sustainable development of the area takes place," Rajiv said to the daily.
Two conditions are to be set for the developer, in the proposed amendment. To build a 5.3ha centralised park and to refurbish the Federal Building for the community.
"It will be a waste to see it go. Instead the proposal now is for it to be refurbished and handed back to the government for community use," he said.
"For now there is no definite plan on what the building will be used for but it can be a library, art gallery or even multipurpose hall.
"So whatever happens in future, the developer will have to submit a building plan which includes a 5.3ha centralised park in the area and we will not entertain small pockets totalling 5.3ha," he said.
He told The Star that redevelopment would only take place years from now.
New city councillor Kavin K. Thayalan raised concerns and suggested that the existing guidelines be reviewed and improved.
"If we look at the public transport hubs here such as the MRT or LRT, there are 25 sites that qualify for the transit-oriented development (TOD) plot ratio of eight, and that is too many areas," he said.
He believes the TOD guidelines need to be reviewed, to ensure sustainability of development, on a citywide level.