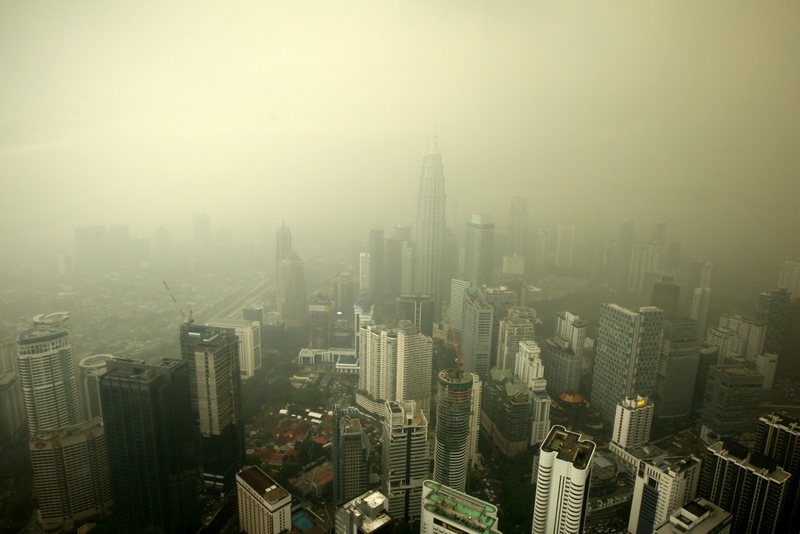 GEORGE TOWN (August 8): Indonesian farmers have reportedly begun their usual slash-and-burn, resulting in a rise of Air Pollution Index (API) across Malaysia.
The Star reports that as of Monday, 40 hotspots were detected in Kalimantan, many close to the western Sarawak border.
The Asean Specialised Meteoro­logical Centre's Regional Haze Si­tuation data catalogue reports no hotspots in Sumatra, however, wind currents have sent smoke to Peninsular Malaysia.
A reading of 51 on the API is considered moderate by the Department of Environment.
The Star reports that Seberang Jaya's Air Pollution Index (API) was 50 since 8am yesterday,
The other three API gauges in Penang were giving readings from 36 to 43 yesterday.
Ipoh was already 52 while Cheras in Kuala Lumpur was 54.
Further away from Kalimantan, Langkawi's API was 20.
But Kuching, Sarawak is at 71, Samara­han at 62 and Sibu at 59.
Sabah is in the clear, readings of 16 to 20.
The daily quoted Penang Environment Committee chairman Phee Boon Poh who said: "When hot air from the fires rises high up, the smoke can travel thousands of kilometres before it cools and descends as haze.
"That is how northern Malaysia gets higher API readings than pla­ces closer to Kalimantan such as Melaka or Johor.
"My office has a vast number of face masks in stock for public distribution if the haze hits unhealthy levels and I advise Penangites to get ready for hazy days."