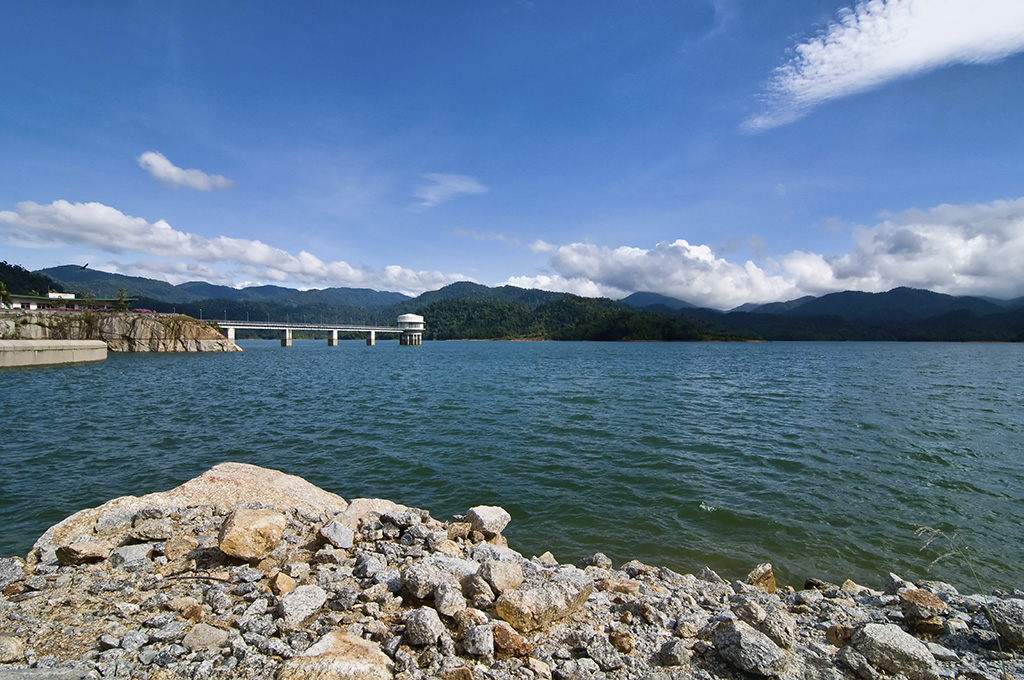 KUALA LUMPUR (Aug 10): Gamuda Bhd and Kumpulan Perangsang Selangor Bhd (KPS) announced yesterday that they have resolved to accept the state government's offer for Syarikat Pengeluar Air Sungai Selangor Sdn Bhd (SPLASH), confirming a report by The Edge Financial Daily published on Monday.
In a filing with the stock exchange yesterday, both companies said Pengurusan Air Selangor Sdn Bhd (Air Selangor) and SPLASH are expected to finalise the terms and conditions of the share purchase agreement (SPA) by Sept 14, 2018.
"SPLASH Holdings (Syarikat Pengeluar Air Selangor Holdings Bhd) expects to commence negotiations with Air Selangor to finalise the terms and conditions of the sale and purchase of SPLASH, through a SPA to be executed by Air Selangor and SPLASH Holdings," read the filing.
SPLASH is a wholly-owned subsidiary of SPLASH Holdings, in which Gamuda has a 40% stake, while KPS and Sweet Water SPV Sdn Bhd, a private vehicle of businessman Tan Sri Wan Azmi Wan Hamzah, each own a 30% stake.
SPLASH is the concession holder of the Sungai Selangor Water Supply Scheme's Phases 1 and 3, which control about 45% of the treated water supply in Selangor, Kuala Lumpur and Putrajaya.
Last Friday, newly appointed Selangor Menteri Besar Amirudin Shari announced that Air Selangor had offered to buy out SPLASH's water treatment assets for RM2.55 billion. The acceptance of the offer would mark an end to the water impasse in Selangor that started over a decade ago.
Based on the offer, Air Selangor will make an upfront payment of RM1.9 billion upon the signing of the definitive agreement with the remaining RM650 million being paid in instalments over nine years.
The offer, which would have lapsed tomorrow, is at a 28% discount to SPLASH's net book value of RM3.54 billion as of end-June, according to Amirudin.
Gamuda is also the operation and maintenance (O&M) contractor for the SSP3 Water Treatment Plant, which is managed by SPLASH.
The divestment is expected to earn Gamuda an instant cash payment of RM760 million.
Sources said earlier that Gamuda's 80%-owned unit Gamuda Water Sdn Bhd would also continue to be the O&M contractor, but with renegotiated contract terms between the company and the state government.
However, Gamuda shares took a tumble yesterday, down 14 sen or 3.64% to close at an intraday low of RM3.71, after a minister was reported as saying that the group would be "out of the picture" should the RM2.55 billion deal go through.
Water, Land and Natural Resources Minister Dr Xavier Jayakumar later clarified that the RM2.55 billion offer for SPLASH is inclusive of the O&M contract for the SSP3 Water Treatment Plant.
"Now there is no separate O&M deal. [It is] all inclusive, so now if Air Selangor wants to subcontract O&M to anybody, it is the management of Air Selangor who will do it," he told reporters.
"The assets are transferred to us and we will lease them to Air Selangor, and Air Selangor will take over the whole management including O&M," he explained.
On the other hand, KPS is expected to receive an upfront lump sum of cash totalling RM570 million or about RM1.06 per share, with the remaining RM195 million to be paid in instalments over a period of nine years.
A bumper dividend is said to be on the cards for KPS shareholders, according to analysts familiar with the deal.
Shares in KPS slid one sen or 0.54% to close at RM1.83 and saw 1.48 million of its shares traded yesterday.
This article first appeared in The Edge Financial Daily, on Aug 10, 2018.
For more stories, download EdgeProp.my pullout here for free.