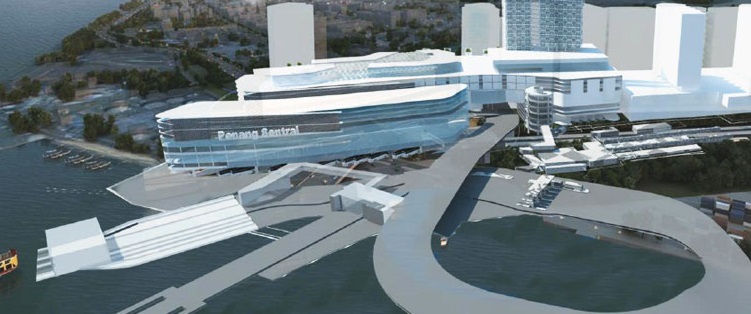 BUTTERWORTH (August 14): The first phase of integrated transport hub Penang Sentral at Bagan Dalam has been scheduled to open in December.
The Sun Daily reports that Chief Minister Chow Kon Yeow said the facility will include the main bus terminal and a railway hub.
"It is another step to improve public transport connectivity between bus, railway and ferry services, " he told reporters.
"It will make travel in the northern region by public transport easily accessible.
"The rail services frequency to Penang and northern region can be improved especially the commuter services from Butterworth to Kamunting or Butterworth to Alor Setar," he said.
A catamaran service will be introduced to supplement ferry services. Penang Sentral has an allocated site for the purpose.
"The location for the catamaran was already identified in Penang Sentral," he said, as quoted by the Malay Mail.
The whole Penang Sentral project is expected to be complete by 2030, and will include Light Rail Transit (LRT) services.