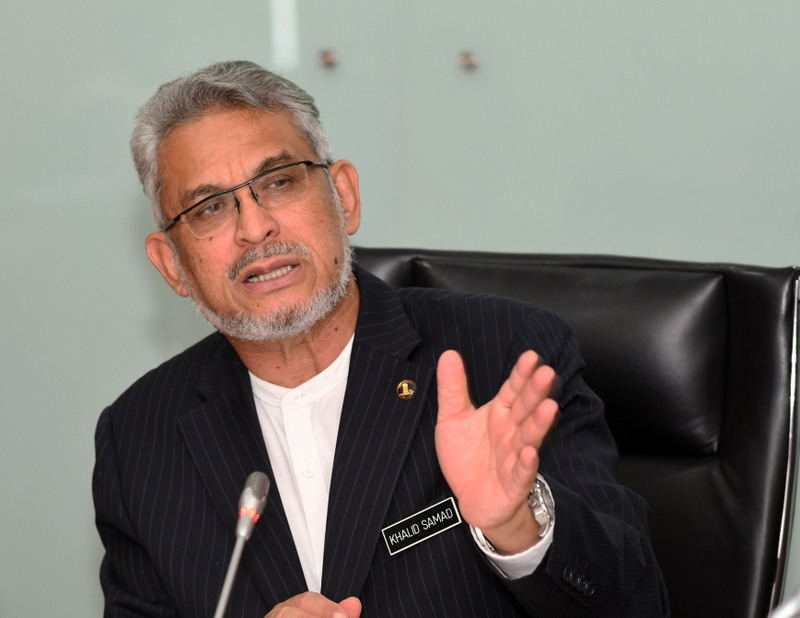 KUALA LUMPUR (August 15): A former football field at Jalan Jujur, which was used for various recreational activities by residents was sold to a developer for the construction of a condominium last year, and the government will not entertain any further negotiations on the land.
Federal Territories Minister Khalid Abdul Samad was quoted by The Star as saying the high-end residential units and affordable homes there would benefit both residents and the developers.
"The community will get two football fields and Kuala Lumpur City Hall (DBKL) will also get units, including a four hectare land from Sri Labuan affordable housing.
"The benefits outweigh the problems raised by some residents,'' he said, remarking on the protests some residents had made over the development.
The Star previously reported that the disputed high-rise residential project on the former football field in Bandar Tun Razak, Kuala Lumpur would proceed as scheduled.
The high-rise project at the site comprises four blocks, two of which are for low-cost flats.
The 40-storey building on the 2.09ha land will have 1,814 units.
Residents in cramped units in Sri Labuan flats will get room to breath, in units measuring 800 sq ft for free.
"It is embarrassing that there are people who still live in 400 sq ft units. We will support subsidised projects but will do it via open tender,'' Khalid added.