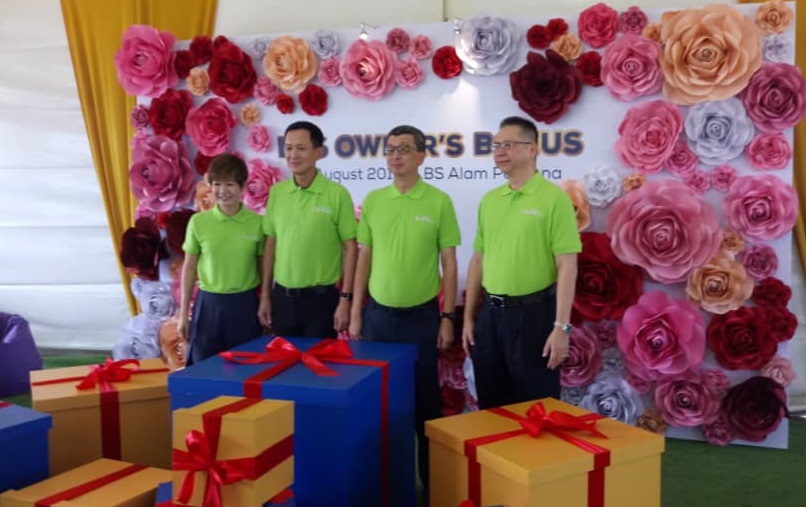 IJOK (Aug 18): LBS Bina Group Bhd today official launched the third phase of its latest township project – Alam Perdana in Ijok.
Called Rentak Perdana, the third phase of Alam Perdana consists of 856 units of 2-storey terraced house and 28 units of semi-detached houses, and has a GDV of RM475 million.
The built-up area of the double storey terraced house is 1,420 sq ft while the semi-dees has built-up of 1,847 sq ft.
The terraced houses are priced at RM509,900 while the semi-dees' selling price is starting from RM888,000.
"Today, the market continues to show interest in affordable landed homes. This is why we are confident that Rentak Perdana will be well received. We had very good response towards our earlier phases," said LBS Bina managing director Tan Sri Lim Hock San during the press conference of the official launch of Rentak Perdana in Alam Perdana sales gallery in Ijok today.
The first phase of Alam Perdana comprises Simfoni Perdana and Irama Perdana homes, which were launched in November 2017.
Simfoni Perdana offers 980 units of 2-storey townhouses with a built-up size of 1,191 sq ft and are priced from RM368,000.
Of the entire phase, 512 units of the townhouses are under Perumahan Penjawat Awam 1Malaysia (PPA1M) and the rest are open to the public.
Meanwhile, Irama Perdana consists of 673 units of 2-storey terraced houses with an average built-up size of 1,208 sq ft and prices from RM479,900.
"Our Simfoni Perdana has recorded an 88% take up rate, and our Irama Perdana is fully sold," said Lim.
He added that phase 1 has a GDV of RM652 million and is slated for completion in the first half of 2019, while the whole township, which includes 631 units of Rumah Selangorku, is aimed for completion in 8 to 10 years.
The gated-and-guarded Alam Perdana is a 470-acre leasehold township development that will be developed over eight phases. It has a total GDV of RM2.7 billion.
Commenting on the sales target, Lim said as at yesterday, the group has achieved RM1.06 billion sales, while the unbilled sales stand at RM1.715 billion.
"Our full year sales target is RM1.8 billion. We still have about RM740 million to achieve. For us, it is a must to achieve the target set by ourselves," he added.