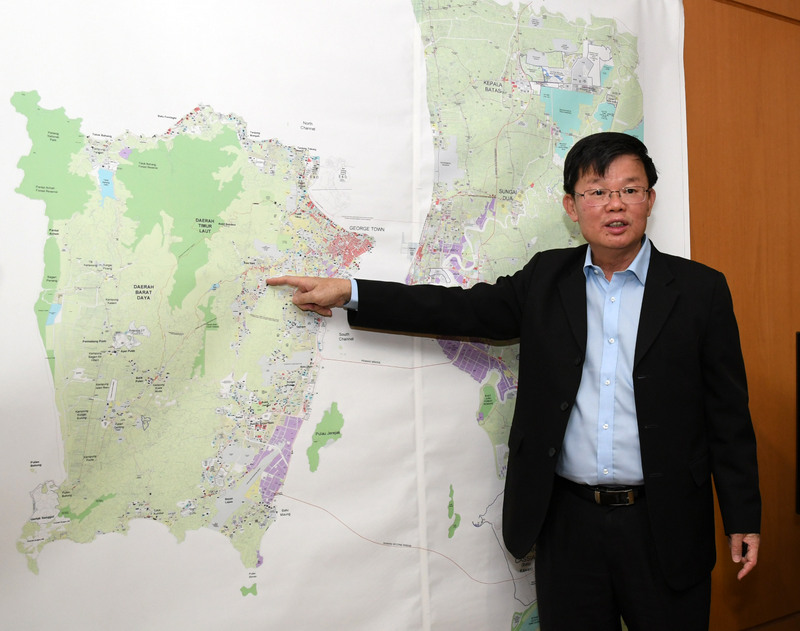 PENANG (August 29): Penang state government today unveiled Vision 2030, a 12-year plan toward a family-focused, green and smart state.
The Malaysian Insight (TMI) reports that Chief Minister Chow Kon Yeow said Penang aimed to set an inspiring example for Malaysia.
Penang 2030 has four themes.
The first is increased liveability, which deals with enhancements to quality of life, including matters such as housing affordability and diversity, improving public safety, cleanliness, welfare and care systems, as well as diversifying recreation, sports, arts and culture facilities.
The second is upgrading the economy, raising household incomes, by preparing local manufacturing industries for the digital age and green economy. It also includes modernising and diversifying sustainable agriculture, creating more quality tourism projects statewide, and building an ecosystem that nurtures creative industries and niche business services.
The third involves empowering people to strengthen civic participation by uplifting vulnerable communities and reduce inequalities, boosting the participation of youth, women and seniors in community life, creating more platforms for public involvement in social development, and accelerating programme delivery and institutional reform.
The fourth is to invest in a built environment to improve societal resilience, by balancing development through effective spatial planning. Also to strengthen mobility, connectivity and digital infrastructure, and integrate municipal services with smart technologies. The fourth theme also includes implementing climate change adaptation plans.
"Empowering the people will be the hallmark of my administration. It is the goal that underlines everything that we do," he said at the launch of the state government's 12-year plan for Penang, reported TMI.
Unlike the ambitious Penang Transport Master Plan (PTMP), which was to overcome the state's mounting traffic woes, PH's vision for Penang does not include only mega projects.
The news portal quotes Chow who said the plan was carefully drawn up to focus on family-focused and people-centric policies to drive the development of sustainable support systems and caring networks for the needy and less fortunate, the youth and the elderly, young entrepreneurs and students.
"Not only are we continuing with what has been initiated and accomplished over the last 10 years, we are actually taking things to a new level. Our priorities and the assets at our disposal are much clearer to us in the government now, as we move up one more gear in making Penang a model to the nation and the world.
"Our policies will be family-focused. By that, we mean that apart from our policies being people-centric, we are aware that the family is central to everything we do. That is very much a core value for us Malaysians."
The public are invited to provide feedback on Penang 2030, via email to state think-tank, Penang Institute at [email protected]