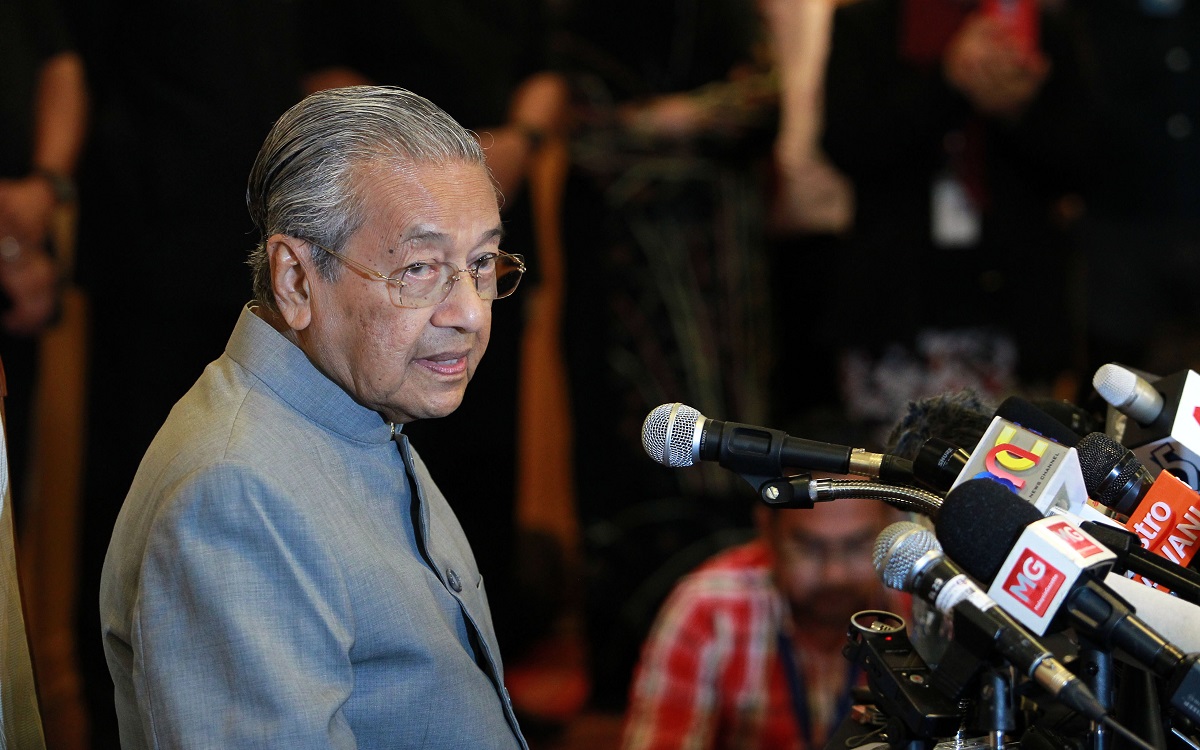 PETALING JAYA (Aug 29): Prime Minister Tun Dr Mahathir Mohamad's public vagueness over the fate of massive China-funded infrastructure projects in Malaysia is meant to help a beleaguered Beijing pummelled by criticisms over its Belt and Road Initiative save its face, reported the South China Morning Post (SCMP).
Citing sources, the paper said in private, he was "crystal clear" about his decision to cancel the East Coast Rail Link (ECRL) and two gas pipeline projects.
However, he did not announce outright cancellations out of diplomatic reasons; Beijing is facing problems with countries such as Sri Lanka and Pakistan, and such an announcement will ensure that no country will conduct any business with China, said a source.
Already, there is an understanding between both countries that the projects would not continue due to Malaysia's financial standing, with Chinese workers brought in to work on the ECRL already returned home.
A source also said an unidentified Chinese firm had offered to build the ECRL for US$2.4 billion (RM10 billion) – a fraction of the original cost – on a build, operate and transfer (BOT) basis.
"We told them: you want it, you can do it. We don't think it's viable. If the line was viable the British would have built it. They were here for so long. They didn't build this line," said the source.
Meanwhile, the Kuala Lumpur-Singapore High-speed Rail will likely be deferred for two years rather than canceled outright, said the sources.
Privately-funded initiatives such as Forest City in Johor and Melaka Gateway will likely be spared the axe as they are not government-to-government projects, they clarified.