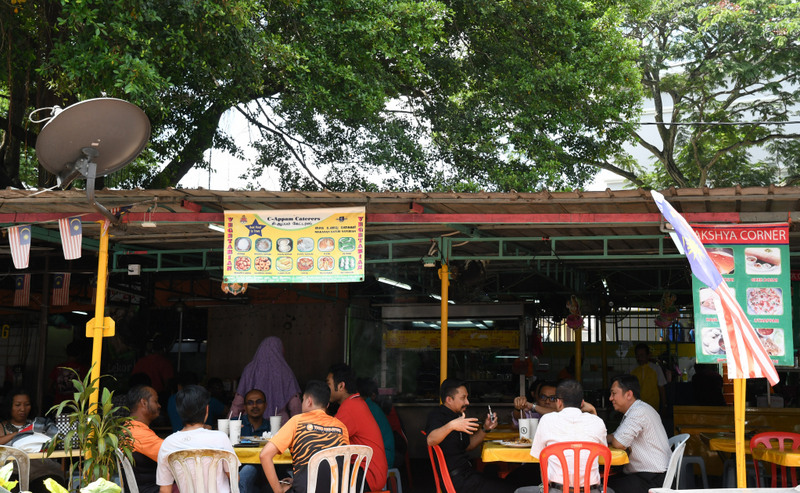 KUALA LUMPUR (Sept 12): Seventy-five per cent of shops and restaurants are not subject to the new tax system that replaced the goods and services tax (GST), following the increase of annual turnover threshold for the sales and services tax (SST) to RM1.5 million, from RM500,000.
In a statement today, Finance Minister Lim Guan Eng said under the GST system, there were 17,574 restaurants that had registered their businesses.
However, after the government raised the SST annual turnover threshold to RM1.5 million from RM500,000 under the GST, a total of 4,372 restaurants had registered their businesses.
Therefore, Lim said implication from the SST is far lower than the GST, as only 25% of restaurants and cafes are subject to the new consumption tax system.
Lim also lambasted his predecessor and former prime minister Datuk Seri Najib Razak for acting innocent about the fact that under the GST system, there was a 6% tax rate on food and beverages as well.
"Datuk Seri Najib should not act innocent on this, because he was the finance minister since 2008, even before the implementation of GST on April 1, 2015 when 6% SST was imposed as services tax for café and restaurants. The differenxw is that under the SST, only restaurants with income surpassing RM1.5 million a year are subject to the 6% service tax on consumers," he said.
Lim added that the SST also resulted in consumers enjoying lower car prices, whereby at least five brands, namely Perodua, Honda, Toyota, Volkswagen and BMW, have seen their prices lower by RM2,000 to RM3,000, compared with the GST period.
"The government is always committed to ensuring prices of goods are under control during the implementation of the SST, which has now been refined.
"The Ministry of Finance, in collaboration with the Royal Malaysian Custom Department and the Ministry of Domestic Trade and Consumer Affairs, have been undertaking the anti-profiteering campaign, because there are businesses that take advantage to simply increase their prices; the government urges cooperation from the public to share information relating to unreasonable price hikes," he said.
Lim noted that the Real Estate & Housing Developers' Association Malaysia, Penang Branch (Rehda Penang), has welcomed the government's move to exempt the SST on construction material, and is studying possibility of reducing housing prices by up to 10% for those priced above RM300,000, while having a 6% discount to affordable houses priced below RM300,000.
"The government welcomes any decision from developers to reduce home prices, in line with the SST exemption. I will meet with Rehda Malaysia to discuss whether the approach taken in Penang can be applied to the whole country," he added. — theedgemarkets.com