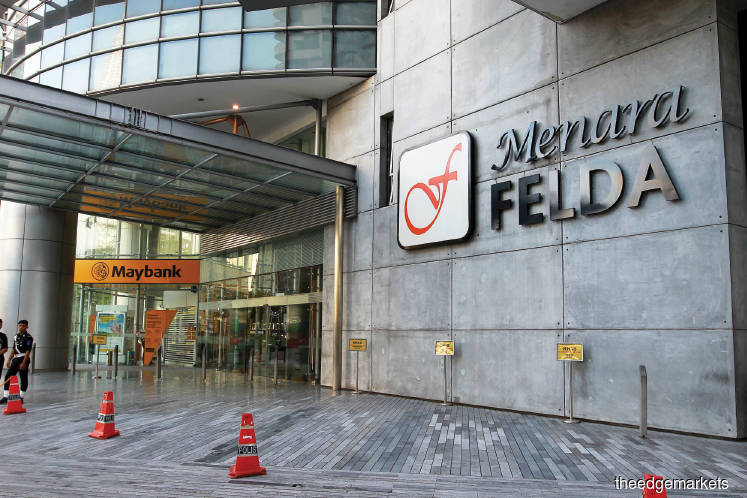 PETALING JAYA (September 15): Synergy Promenade Sdn Bhd's management and board will decide on possible legal action against the Federal Land Development Authority (FELDA), due to a dispute in the RM8.3 billion Kuala Lumpur Vertical City (KLVC).
The Edge reports that last year, a transfer of some 20 acres of land, involving 16 titles, from landowner FELDA to Synergy Promenade was said to be dubious.
However, investigations by the Malaysian Anti-Corruption Commision and the police did not confirm suspicions.
The land was transferred for development, and FELDA was set to receive RM500 million, or 10% pf the total gross development value (GDV), whichever was higher.
Unless the land was transferred to Synergy Promenade, there would have been difficulty in securing funding from banks.
Shareholders of KLVC, and equal owners of Synergy Promenade are Datuk Abd Rahman Soltan and Datuk Noraini Soltan.
"We have written to FELDA's new chairman, Tan Sri Megat Zaharuddin Megat Mohd Nor, for a meeting in order to discuss and resolve this matter amicably. If this does not materialise, we shall have no choice but to (seek) legal remedies against FELDA and/or Felda Investment Corp Sdn Bhd (FIC) in order to seek compensation," a Synergy Promenade spokesperson said to the publication, via email.
Other issues include FELDA's changes to specifications of the development. An example of one such change is the plan for one 68-storey tower, which was later changed to three towers.
Comprising seven buildings in total, the KLVC project includes the KLVC Tower 1A, a 68-storey tower, and also a 70-storey skyscraper, and a 75-storey tower housing a four-star hotel. The hotel is a part of FIC's hospitality business plan.
Currently, Synergy Promenade is in the process of building the 68-storey tower.
The costs have increased, however, from RM800 million for the 68-storey tower, to over RM2.4 billion for all three towers.
FELDA and 34% unit FGV Holdings Bhd were to move out of their current premises, located in Platinum Park. The new location would be the Jalan Sultan Yahya Petra (Formerly Jalan Semarak) area, where FELDA buildings have stood for years.
In order to obtain a GDV of RM8.3 billion, Synergy Promenade required a good plot ratio from the government. The ratio began at 1 to 2, which was subsequently increased to 1 to 7, and upon further appeal, 1 to 10.
The possible legal action that the developer will mull, involves the outcome of the "questionable transactions" news, which caused some parcels of land to be transferred back to FELDA without proper approval. Synergy Promenade says it was never given total vacant possession of the land.
Early June saw Synergy Promenade pursue legal action against former FELDA chairman Tan Sri Shahrir Samad and Muar MP Datuk Razali Ismail, seeking damages of RM100 million for defamation, benefits, costs, and other suitable relief.
Shortly after it also sought RM250 million in a defamation suit against The New Straits Times Press (M) Bhd, which had published articles on the issue.