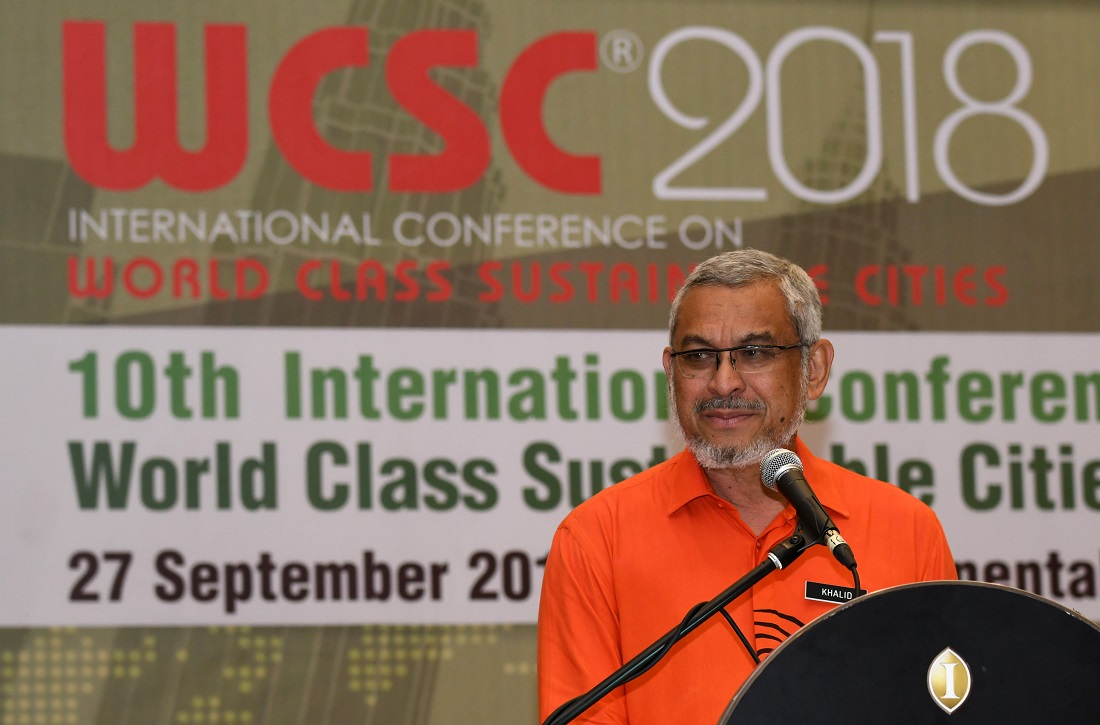 KUALA LUMPUR (Sept 27): The Federal Territories Ministry will reveal the new management structure of] Perbadanan Pembangunan Kampong Baru or Kampung Baru Development Corp by end-October pending the Prime Minister's approval.
"The names are all there, but it is just the procedure and process of getting the approval. Our Prime Minister gives a lot of emphasis and importance to Kuala Lumpur and Putrajaya, so any appointments [to the Board], I have to talk to him about it," said Federal Territories Minister Khalid Samad today.
Speaking to reporters at the 10th International Conference on World Class Sustainable Cities 2018 (WCSC 2018), he said the government is also looking at incorporating the Kampung Baru redevelopment plan into the Kuala Lumpur City Plan 2020-2040.
However, the challenge is in ensuring the rights of the property owners there are protected.
"There may be a need to legislate to allow us to redevelop the whole of Kampung Baru without denying the rights of the heirs.
"All in all, there are over 300 acres of potential land for redevelopment right smack in the city provided we are able to handle all the legal aspects.
Meanwhile, the new mayor of Kuala Lumpur is expected to be sworn in sometime next week, Khalid said.