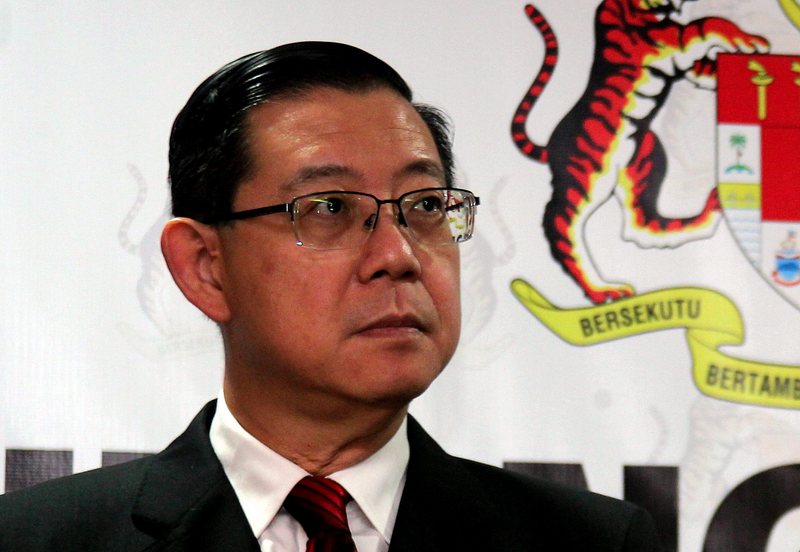 KUALA LUMPUR (Sept 29): Finance Minister Lim Guan Eng said he does not see how the East Coast Rail Link (ECRL) project can continue without the Selangor state government's objections being addressed.
In an interview with Malaysiakini recently, Lim was quoted as saying that it would be different if the Chinese company makes Putrajaya an offer the government cannot refuse.
"Then it is different," he said.
Lim was referring to Selangor's strong objection to the ECRL project, specifically its rail link from the Integrated Transport Terminal (ITT) in Gombak to Port Klang.
This is because the link cuts across the 16km-long Klang Gates Quartz Ridge which the Selangor government is lobbying to be gazetted as a Unesco World Heritage Site.
Malaysiakini wrote that the ridge is the longest of its kind in the world. If the Gombak-Port Klang rail link is allowed to go ahead, the Unesco application would fail as natural heritage sites cannot include new infrastructure works that damage the site.
As such, he said, the federal government was still keeping "all options on the table" though he would prefer if a decision was made on the ECRL before he presents the 2019 Budget in November.
"I am not setting any deadline (for a decision on the ECRL), just that preferably it is made before the Budget so we can provide more credibility and certainty," he said.
On a separate matter, Lim said that he has not been very involved in the negotiations with the Chinese ECRL companies as that is being handled by Tun Daim Zainuddin, who was entrusted the task by Prime Minister Dr Mahathir Mohamad.
Lim said that Mahathir had already asked Daim before he (Lim) was sworn in as finance minister.
"It is only natural that he (Daim) continues with it. I have no issues with this, we talk quite often. I also feel that too many cooks will spoil the broth so I'll just leave it to him to handle.
"(This is) so there is a clear, single line of negotiation so (the Chinese companies) will know who they should be talking to," Lim explained. — theedgemarkets.com