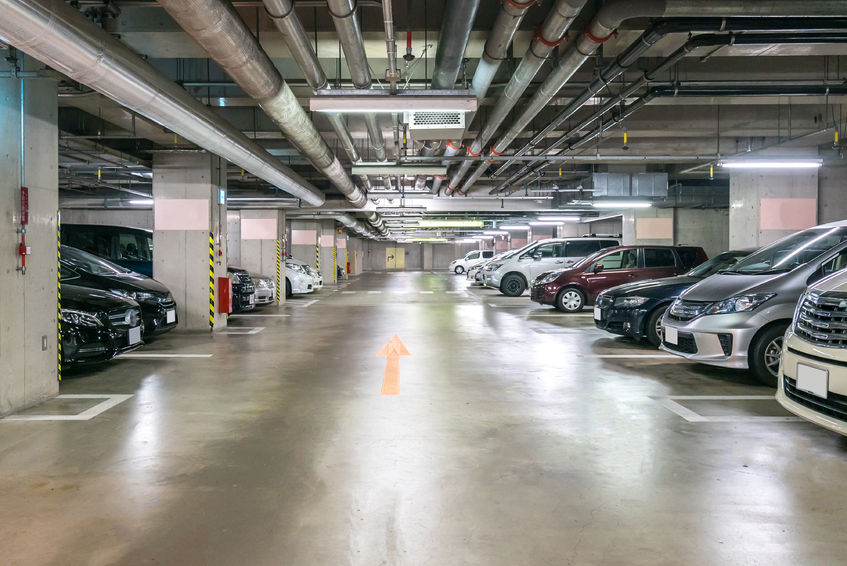 KUALA LUMPUR (October 3): Residents of People's Housing Projects (PPR) Intan Baiduri in Kepong are faced with a daily struggle to park their cars, just next to an empty, unused multi-storey carpark.
The Star reports that the project by Kuala Lumpur City Hall (DBKL) has remained inaccessible to residents, since completion of construction in September last year.
Lacking the Certificate of Completion and Compliance (CCC), the structure took up some of the existing parking area for the approximately 2,000 PPR units nearby.
PPR Intan Baiduri Block A chief Khairul Anuwar Yusoff was quoted as saying that it was ridiculous to wait that long for the CCC to be issued.
"The parking situation here worsened since a significant portion of our parking space made way for the construction of the carpark," he said.
"With almost 2,000 PPR units, parking is at a premium and there are just not enough bays.
"We understand that DBKL had to utilise the space but it is not right for residents to wait for so long when the carpark is ready."
Khairul Anuwar also said that vandalism was a worry, as well as children who snuck into the structure, at all hours.
"Although there is a security guard, he cannot take care of the entire facility all the time," he said.
In PPR Taman Mulia in Bandar Tun Razak, a similar problem plagues residents, with a multi-storey carpark that is left vacant, pending issuance of the CCC.
The daily reports that PPR Taman Mulia Residents Association chairman Mohd Feisal Abdul Manaf said the carpark had been ready since March, but was still unavailable for residents to use.
"As it is, residents double-park by the roadside because are not enough parking bays.
"We hope DBKL will speed up the opening of the parking facility," he said.
A total of 12 multi-storey car parks are being built by DBKL at PPRs and Public Housing Projects (PA) in Kuala Lumpur, reports the daily, and this number includes the two that have been completed.
At a cost of RM350mil borne by DBKL, the facilities are meants to address parking issues by increasing the number of bays at low cost high-rises by 50%.
Both the PPR Intan Baiduri and PPR Taman Mulia carparks are expected to be operational by next month, said DBKL executive director Datuk Mohd Najib Mohd.
The delay in CCC issuance stemmed technical requirements from Syabas.
"The contractors have been working with Syabas to ensure we meet these requirements," he was quoted as saying, when referring to the PPR Intan Baiduri carpark.
"Once it is approved by Syabas, then the CCC inspection can take place and the certificate will be issued.
"We have completed structural works in Taman Mulia, but there was a delay in the water supply connection.
"But, we are trying to expedite the process so that it will not cause further disruption."
The other parking facilities in progress by DBKL are located at PA Desa Rejang, PA Sri Kota, PA Sri Sabah, PPR Air Panas, PPR Desa Petaling, PPR Desa Tun Razak, PPR Hiliran Ampang, PPR Kepong, PPR Raya Permai, PPR Sri Pantai and PPR Semarak.
Most are currently 75% completed, and are expected to be ready by next year, and DBKL hopes to meet the targeted completion date.
"One of the main challenges has been on-site conditions.
"To make it convenient for residents, all the facilities are located within or near the PPR blocks.
"The contractors had to deal with narrow roads and be conscious of their working hours to cause the least disruption," Mohd Najib said.