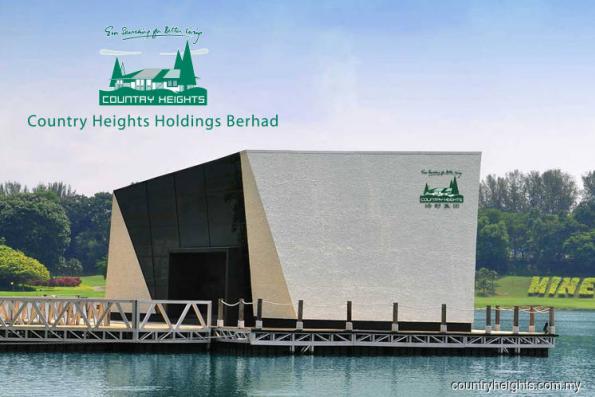 KUALA LUMPUR (Oct 3): Country Heights Holdings Bhd (CHHB), which announced on Sept 21 a plan to issue its own cryptocurrency called 'Horse Currency' that is backed by the group's existing assets, has assured shareholders it will be taking "very patient and prudent steps" in the matter.
"As this is a very new field in the country, and with CHHB being the first public-listed company to come up with such initiative, this may be very sensitive to those who do not understand blockchain technology and are confused on too many cryptocurrencies," it said in a filing with Bursa Malaysia today.
Tycoon Tan Sri Lee Kim Yew, who is CHHB founder and chairman, had proposed to issue 1 billion of Horse Currencies, backed by RM2 billion worth of the group's assets, with an initial 300 million of Horse Currencies open for circulation to the public.
The group intends to seek the support and endorsement from the shareholders to embark on the initial coin offering (ICO) at its extraordinary general meeting (EGM) on Nov 8.
Once the board of directors has decided to proceed with the ICO, the group will then seek the shareholders' approval and convene another general meeting for the final endorsement for the launching of the ICO, its structure, mechanism and the exchange centre which will be used.
At the EGM, it also plans to get shareholders' nod to appoint technology partner(s) and other external consultants for the proposed ICO.
"These consultants will prepare all the necessary documentation for submission and engagement with the relevant authorities for approval, if any. As there [are] no regulations specifically regulating this, (Lee) wishes for the relevant authorities to be kept well informed with the group's initiative," said CHHB.
To ensure there are no hiccups to the proposed ICO, CHHB said it will set up a chair with a local university to educate and promote the importance of blockchain technology for the future of this country.
"(Lee) believes that one of the benefits of the blockchain technology, besides reducing cost, is that it is regarded as a trusted machine of integrity as there is no room for corruption or money laundering," it said.
"(He) believes that blockchain technology is also in tandem with the Islamic values as it does not charge interest which is not permitted under Islamic values. Through blockchain technology CHHB will share the potential business benefit with the currency holders," added the group.
CHHB shares closed up 2 sen or 1.43% at RM1.42 today, with 29,500 shares done, bringing a market capitalisation of RM388.45 million.