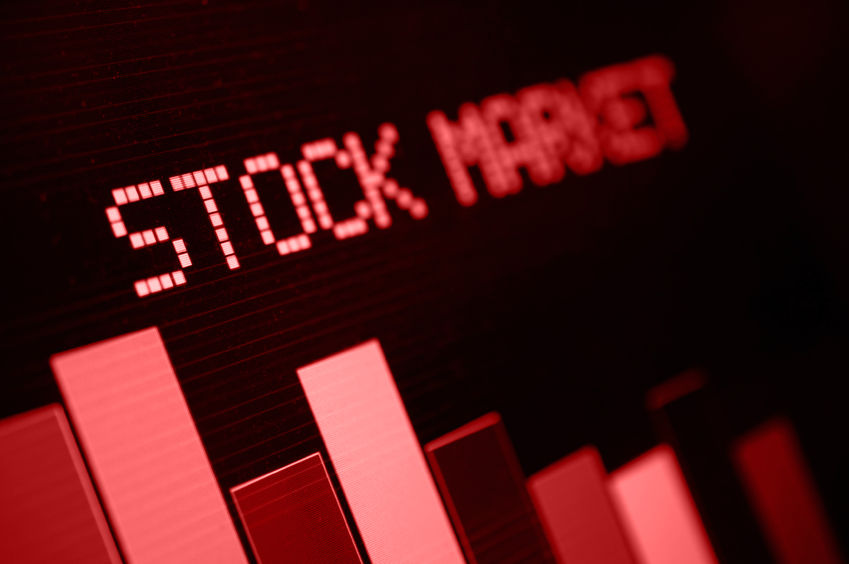 KUALA LUMPUR (October 9): Gamuda Bhd and MMC Corp Bhd saw a combined RM2.6 billion wiped out from their market value yesterday as investors reacted negatively to news of the termination of their underground work contract for the mass rapid transit Line 2 (MRT2) project.
The two companies, through joint venture company MMC Gamuda KVMRT (T) Sdn Bhd, was awarded the underground works by the government in 2016.
Gamuda's stock went down 22% or 71 sen prior to trading yesterday, opening at RM2.50 to fall to an intraday low of RM2.32 in early trade. It pared some losses to close at a seven-year low of RM2.43 yesterday, losing RM1.92 billion in market capitalisation in one day. Since May 8, a day before the country held its 14th general election that saw a change in government, Gamuda's share price has fallen 51%.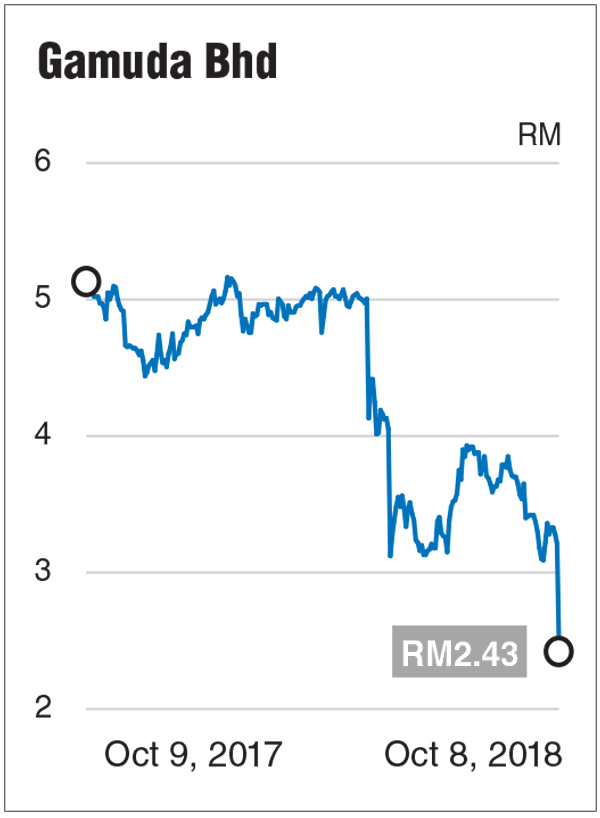 Shares in MMC also took a beating. The stock went down 15 sen or 11% on the open at RM1.20 to reach an intraday low of RM1.12. It ended the day 22 sen or 16.3% lower at RM1.13. Since May 8, the shares have declined 19%. MMC lost RM669 million in market cap yesterday.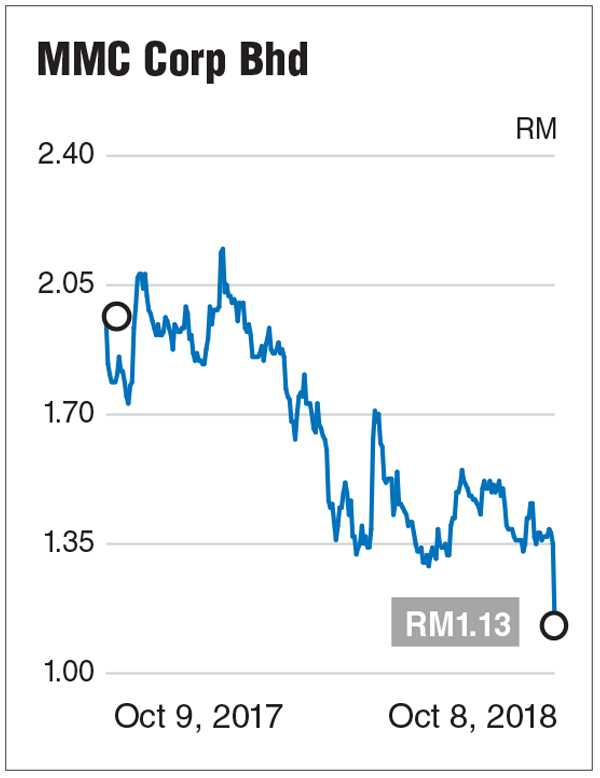 Fortress Capital Asset Management (M) Sdn Bhd investment adviser and director Geoffrey Ng said while a renegotiation of awarded contracts is unprecedented, it is part of policy risks to be borne when there is a change of government.
"There has been a change in government in our country, so as in most incidences when there is a [regime change], there are policy risks for investors. So this [the selldown of Gamuda] is an example of such a policy risk. It is not to say that Gamuda will not win should they participate in the retendering process, but it's just that at this point of time the market has assigned zero value to that.
"For MMC, the group is a lot more diversified so the selldown of its shares has been more tapered [compared to Gamuda]," he told The Edge Financial Daily.
Analysts covering Gamuda view the termination negatively, with three research firms downgrading their calls on the stock to "sell" or "underweight".
UOB Kay Hian in a note yesterday said the negative news will erode more than 90% of Gamuda's current outstanding order book.
"We exclude the remaining RM5.5 billion of MRT2 works from our assumption, leaving Gamuda's outstanding book at RM500 million from the Pan Borneo Highway project only.
"Also, we exclude our annual order book replenishment of RM500 million annually for its financial years ending July 31, 2019 to 2021 forecasts on the back of less government infra-related jobs to be dished out in the near term. Historically, Gamuda relies heavily on government-related projects," the research firm said.
TA Securities chief investment officer Choo Swee Kee said investors should take a more long-term view, given the cyclical nature of the construction industry.
"The [decrease] in share price is understandable given that it is a huge contract loss for Gamuda. But investors should take a longer-term view, whether there will be more prospects for future contracts as there have been talks of possible infrastructure jobs in Sarawak and Penang. If Gamuda can get some of these contracts, maybe they can [replenish their order book].
"There is also a view that if Gamuda had taken the job at a lower price, it probably would not have been profitable for them to do so," he said.
AmInvestment Bank opined that Gamuda was guided by the adherence to fiduciary duties it owes to its shareholders in its negotiation with the government with regard to the MRT2 project.
"As such, it was under the obligation to walk away from a deal which was not in the best interests of its shareholders. However, as far the market is concerned, apart from the loss of the underground contract, it may also have to decide if the latest episode is an isolated case, or will it put a dent on Gamuda's prospects of winning major government contracts in future," its analyst Joshua Ng said in a note to clients.
Etiqa Insurance and Takaful chief strategy officer Chris Eng Poh Yoon said an international tender may see costs somewhat reduced, but the winner may still eventually be MMC-Gamuda or a Chinese construction firm given that their costs are lower.
"I can understand that [the government] is trying to maximise cost efficiency and by all means they should do this for all future projects, but such actions will lead to delays in delivering the MRT2," he told The Edge Financial Daily.
"I think the decision was a negative surprise considering MRT1 was delivered successfully, and given the progress on MRT2," he added.
This article first appeared in The Edge Financial Daily, on Oct 9, 2018.