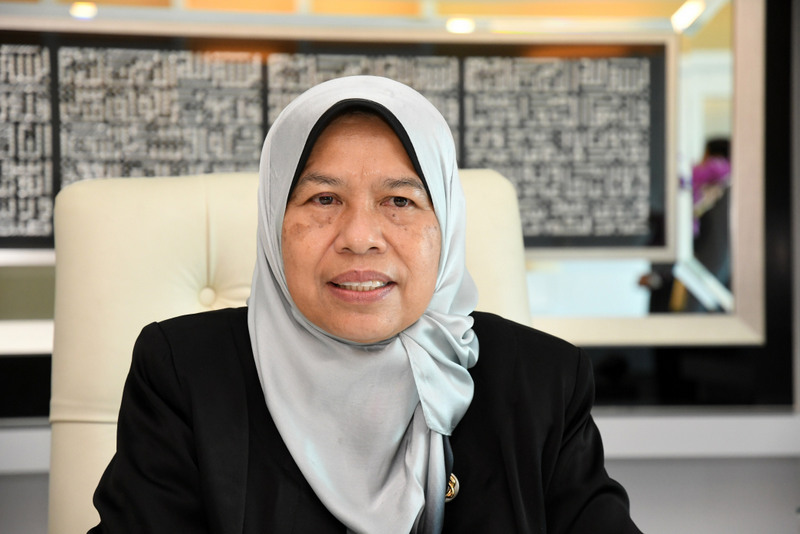 PETALING JAYA (Oct 9): Housing and Local Government (KPKT) Minister Zuraida Kamaruddin said the government is not planning to provide any incentives for property developers using the Industrialised Building System (IBS) to build homes.
"We are not working on the incentives on IBS developments, not really. Because what we want to do is to give them [developers] the volume and they can construct their homes faster. IBS is supposed to be faster and cheaper, if we have the volume," she told reporters at a press conference after the opening of Rehda Institute's Rehda Institute's Housing Conference 2018 themed Re-inventing Affordability today.
"At the moment, we have not thought about giving that incentive because I don't think there is a necessity for any incentive. The government is not in a [position] to give incentives to developers and we are thinking more about the buyers, which is more important for us. If there is any incentives, it will be for the buyers." she added.
However, the government will find out from the outcome of the discussion among the industry players at the conference today and look into the proposal if there is a need, she said.
Currently, the government is in the midst of integrating five agencies, namely Perbadanan PR1MA Malaysia, UDA Holdings Bhd, Syarikat Perumahan Negara Bhd (SPNB), Housing Programme for the Hardcore Poor (PPRT) and 1Malaysia Civil Servants Housing (PPA1M) under one roof.
Once these agencies are streamlined under the National Affordable Housing Council, there will be a bigger volume of developments to make it easier to adopt IBS building materials in the construction of affordable houses, according to Zuraida.
"With the streamlining of these agencies, we hope we can monitor the distribution of the affordable houses, the schemes, the design and pricing. So that it all comes in one standard package and is easier for us to control," she said.