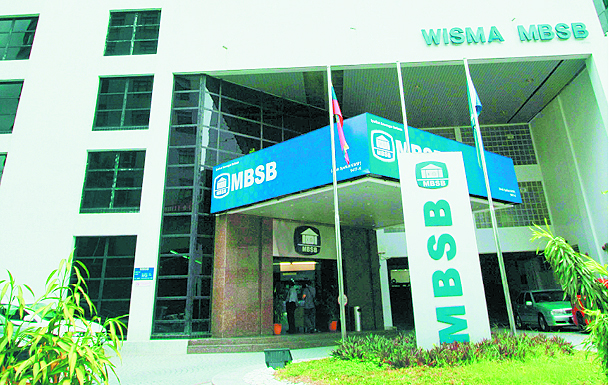 Malaysia Building Society Bhd (Oct 9, RM1.01)
Maintain buy with a lower target price (TP) of RM1.25: We visited Malaysia Building Society Bhd (MBSB) recently to get details of its future plans following the completion of the acquisition of Asian Finance Bank (AFB) in the first quarter of financial year 2018 (1QFY18).
We believe the group has laid the foundation for its next stage of growth. More notably was the acquisition of AFB. We believe the corporate exercise was to gain the banking licence rather than to acquire asset size as AFB only had total asset worth RM2.6 billion as at 2QFY18.
However, the banking licence is essential for the group to transform itself into a full-fledged Islamic bank. Also, we believe AFB's small size gives the group an advantage as it does not have to incur a significant merger cost or manage integration issues. We understand the group had absorbed all of AFB's 100 staff members.
While we believe the merger with AFB provides for "easier" integration, it also means the group will have to invest in physical and information technology (IT) infrastructures as AFB does not have the branch network nor the IT platform that the group could utilise. This led to higher operating expenditure (opex), going up 28.7% year-on-year to RM201.8 million in the first half (1H) of FY18. The group's cost-to-income ratio in 1HFY18 also went up 30.4% from 21.4% for the same period last year.
We expect opex in 2HFY18 and FY19 to remain elevated. However, we opined that the necessary investments such as online banking platform allow the group to offer a wider range of products.
Following from the necessary investments, the group will be launching more products especially to attract Current Account, Savings Account accounts especially from the retail segment. We believe this is essential as it would be able to lessen a severe compression in net interest margin (NIM). We understand that current NIM is about 3% and management expects it to drop slightly below 3%. Currently, the bulk of its deposits are corporate fixed deposits. In contrast, retail deposits contribute about 8% of total deposits. The drive to grow this segment will be towards end-FY19. — MIDF Research, Oct 9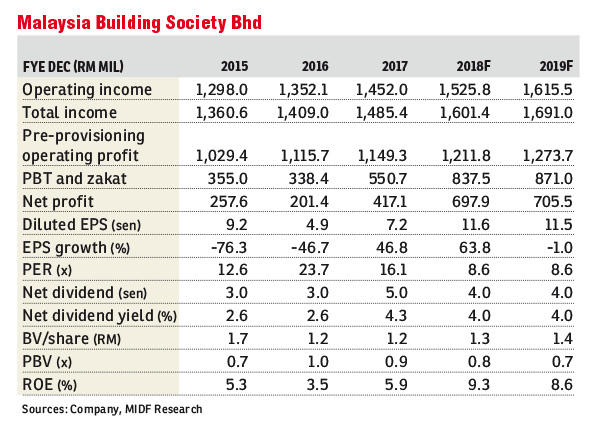 This article first appeared in The Edge Financial Daily, on Oct 10, 2018.