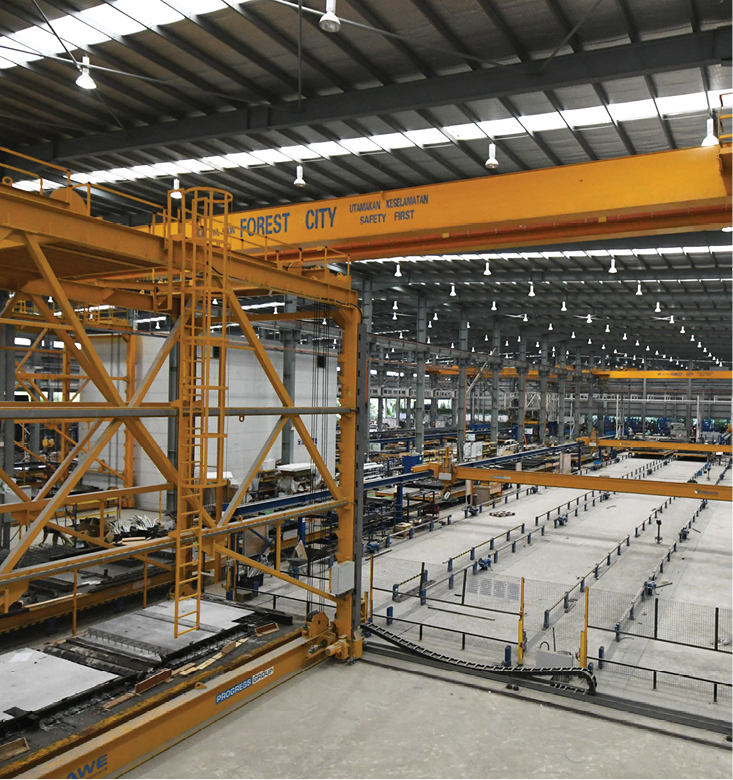 The IBS (Industrialised Building System) has long been practised in sustainable developments such as those found in Germany, France, Denmark and Singapore.
Aiming for similar advancement, IBS has been initiated by our government since 1963. Thereon, the prefabrication of building components has been intermittently utilised in mainly affordable housing projects across the country. Notably, the precast frame method has been applied in parts of several national landmarks, such as Kuala Lumpur Convention Centre, Petronas Twin Towers, KL Tower, KL International Airport and KL Sentral Station. Many government buildings, commercial boulevards and residential projects in Putrajaya and Cyberjaya have been fully or partially built with the IBS too.
Yet, IBS has not taken off in a big way in Malaysia due to several hampering factors, one of which is the colossal cost of investment to set up a central production plant.
As a leading advocate of SSGF (Safe & Share, Sci-tech, Green, Fine & Fast), Country Garden Malaysia is ready to help the nation realise its aspiration for a more sustainable construction technology through IBS.
Setting Malaysia on world ranking with the biggest IBS base
Country Garden is developing a prefabricated technology based on scientific and human-centric designs. Sited in Forest City, Iskandar Malaysia, Johor, it comprises three phases with a total of six factories spanning 126 acres. It is poised to become the world's biggest IBS base that will integrate the entire property and construction industry chain into a modern production base.
"The first factory has commenced since last year, supplying precast concrete slabs, prestressed walls and balconies to the ongoing Forest City development. Currently the biggest fully-automated IBS plant in Malaysia, it spans 18 acres, with an annual production capacity of 1 million sq m in built area. To date, the total production output has reached 3,159 units," says Country Garden Malaysia Director of Strategy Ng Zhu Hann.
"Two to three more factories will be set up in the next three to five years to raise the production capacity to 3.5 million sq m of built-up area. Country Garden looks to supply to the local construction market, particularly for affordable houses across Malaysia."
While Phase 1 required an investment of RM730 million, the total investment for all three phases is estimated to reach RM2.6 billion upon completion. The capital outlay has been fully funded by Country Garden, stresses Hann.
"Country Garden Malaysia is one of the IBS industry leaders in terms of full automation, capacity and technology. The technology is pioneered and first used in Malaysia, not China," he highlights.
"The technology will not only help lift the property development industry in the country, but position Malaysia as the champion of green building technology."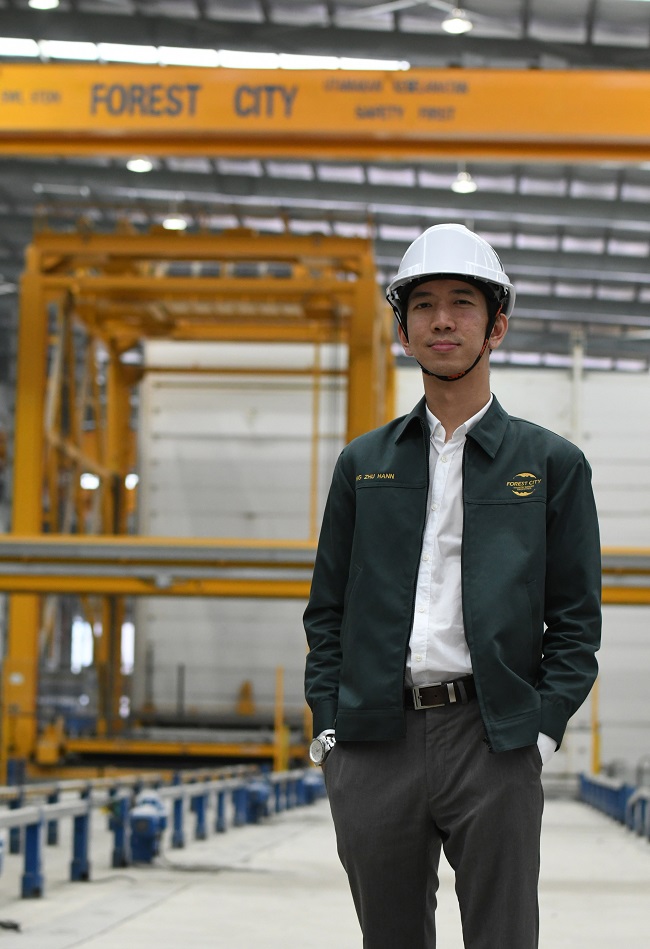 The IBS solution for Malaysia
Among the issues which IBS can help resolve are environment sustainability, lower cost structure, reduced dependency on foreign labour and quality affordable housing.
The prefabrication technology developed by Country Garden can fully eliminate the need for plastering and significantly reduce construction wastage, leading to a more efficient use of natural resources. Noise pollution and heat trap on construction sites will also dramatically decrease.
In terms of speed, Hann says its advanced technology shortens construction cycle time by at least 30%. Citing Forest City as an example, built on an average cycle time of six days per floor, nine blocks of 30- to 40-storey high residences will be completed within two years.
With a simpler onsite installation approach, fewer manual workers are needed, and the health and safety risks at construction sites are lowered.
Boasting such advantages, Country Garden is confident in the long-term prospect of the IBS.
"We have the capacity to assist the federal's and states' affordable housing projects, where a standard template can be applied across up to 30,000 units. However, a single agency needs to coordinate the affordable housing development, because in IBS, the modular construction relies on standardised designs," Hann explains.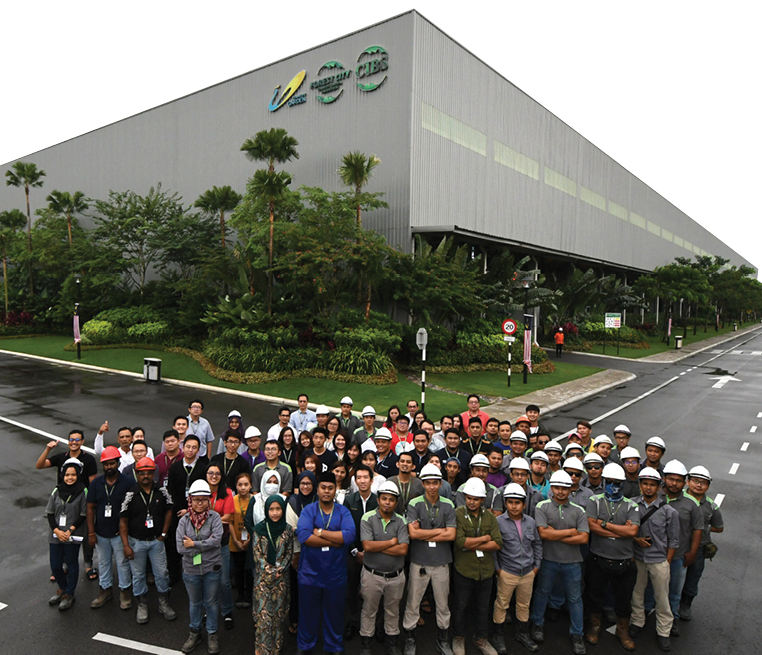 Correcting some misconceptions on cost efficiency, he points out: "Actually, IBS is currently 15%-20% more expensive than traditional steel and concrete method due to the huge capital outlay. We need the economy of scale to make IBS feasible. Once these key metrics are in place, we are optimistic the competitive edge in this innovation can support local demands at a lower cost in the long term."
"One thing for sure is the quality of affordable housing can be greatly improved through the integration of quality control and assessment at each of the manufacturing processes and facilitation of onsite assembly of parts.
"We want to use our IBS technology to help Malaysia lift this industry. If we were a developer who just hits and runs, we wouldn't have invested such a huge upfront capital on building a plant.
"We are fully self-funded now, but when it comes to expanding our capacity, we will need government support in terms of investment tax allowance.
"Singapore wants us to supply to its HDB market but we have put it on hold because we believe we should serve the Malaysian government first," Hann states, adding that Country Garden has been careful to adhere to government policies on the IBS agenda for nationwide adoption. In addition, it has complied with all rules and regulations of state and federal governments on employment, construction and all other aspects.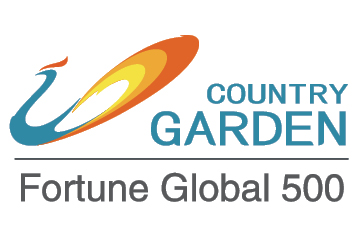 "Our R&D team consists of engineers from Italy, Germany and other European countries, which effects knowledge transfer to the locals.
"Out of the 300 plus employees in IBS, 80% are local. In fact, we have brought back close to 30% of Malaysian expatriates, especially those who had worked in Singapore's precast industry.
"We hope this project can attract more skilled Malaysians, such as engineers, production managers, assembly line operators, technicians and designers to come back and serve in Malaysia," Hann shares.
This story first appeared in the EdgeProp.my pullout on Oct 12, 2018. You can access back issues here.