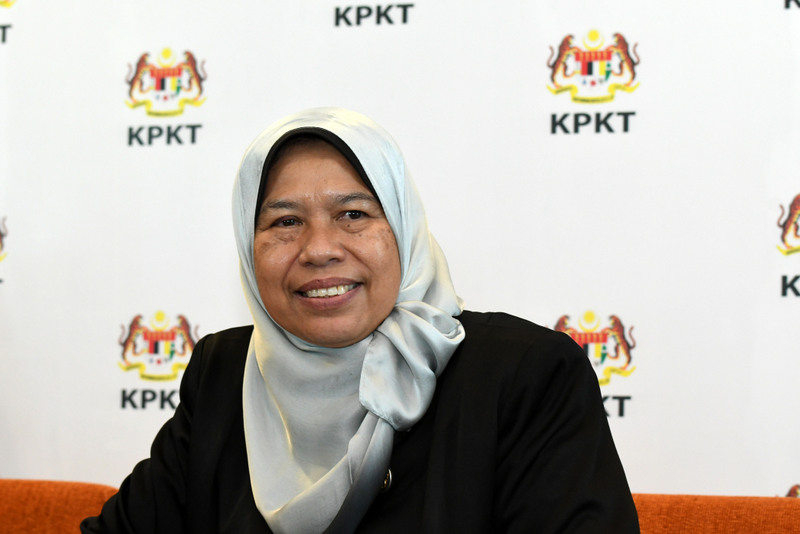 PETALING JAYA (Oct 15): Housing and Local Government minister Zuraida Kamaruddin said she is waiting for the developer of Forest City to brief her about their affordable housing plans that will purportedly cater to the needs and tastes of locals.
Zuraida, who was present at the Malaysia Property Expo (Mapex) organised by the Real Estate Housing Developers Association (Rehda) last Friday (Oct 12), told reporters after the launch of the event that it will not be fair for the locals if Forest City only caters for foreigners, according to a Sin Chew Daily report.
If local elements are injected into the project, it will not only benefit foreigners but also increase local participation, she added.
The 1,400ha Forest City project in Johor is being developed by Country Garden Pacificview (CGPV), a joint-venture between Guangdong-based Country Garden Holdings and Esplanade Danga 88 Sdn Bhd.
Earlier last week, Forest City's spokesman Ng Zhu Hann said KPKT had suggested they build products that cater to the preferences and budgets of Malaysians, reported The Malaysian Insight.
Ng, who is the director of strategy for CGPV, was quoted as saying that Malaysians can expect the affordable housing development in the next three years.
Meanwhile, Zuraida revealed that the National Housing Policy 2.0, which is scheduled to be unveiled in November this year, will focuses on five aspects – namely develop quality houses that include livable sizes, quality workmanship, proper facilities and building structure; allow homebuyers to benefit from public transport, public amenities and public spaces; access to mortgage and a more flexible repayment plan for prospective homebuyers; amendment to some of the policies to ensure a fair go for both developers and homebuyers; and building management.