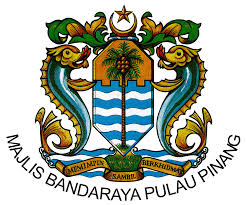 KUALA LUMPUR (Oct 22): The Penang Island City Council (MBPP) today instructed the consultant of the Bukit Kukus paired road project to show cause over the deadly landslide last week, reported the Malay Mail.
According to the report, Mayor Datuk Yew Tung Seang said he saw a stream on top of the hill slope that was blocked and without proper diversion when he visited the site on Saturday.
"We had asked the project consultant and contractor to show cause on why this possible factor of the incident that I found was not given attention prior to this," Yew told the media at the site, reported the Malay Mail.
"I want an explanation for this. We don't need an expert to know that we need to divert the water source. This is very fundamental so I need an explanation why this was overlooked," he added.
Yew also revealed that he quickly ordered the contractor and consultant to divert the water source on the very same day (Saturday).
He explained to the media that even though "it is suspected that the stream could be the cause of the landslide", he said the exact cause can only be detected after full reports on the incident are released.
"We still need black and white from the consultant on this."
Yew also said that MBPP has started an internal inquiry into the landslide and is cooperating with other agencies to find the cause to the accident.
Meanwhile, the body of the eighth victim of the landslide at Jalan Bukit Kukus, Paya Terubong, has been found.
The body of Subaeri, 34, was found in good condition at 12.20pm today.
"The initial identification was done by his colleagues who were at the scene before being taken to Pulau Pinang Hospital for post mortem," Penang Fire and Rescue Department deputy director Mohamad Shoki Hamzah said when contacted by Bernama here today.
The search and rescue operation (SAR) for victims continues for the fourth day today.
The operation focused on finding the 13th container house, believed to be buried in about 20m-deep earth, at sector 2.
"The Department of Minerals and Geoscience (JMG) conducted an inspection at 7am (today) and found it safe to carry out SAR operations.
"The soil condition is stable and we hope for a fine weather for the rescuers to carry out the SAR operations today," Penang Fire and Rescue Department director Saadon Moktar told Bernama.
He said about 100 rescuers from various departments and agencies were involved in the SAR operation today.