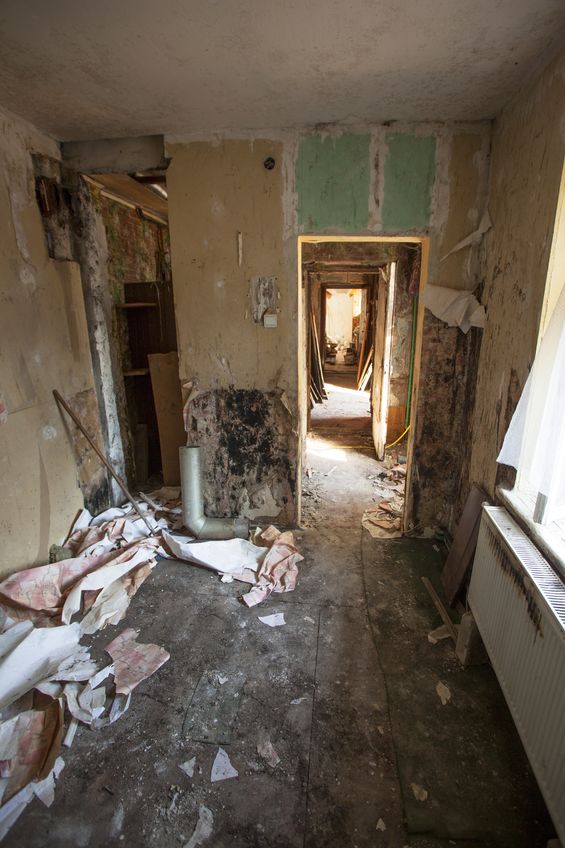 NIBONG TEBAL (Nov 9): Half of the low cost flats in the state have become slums, says Jawi assemblyman Jason H'ng Mooi Lye.
H'ng, who was a municipal councillor from 2013 before he became the area's assemblyman this year, called on the state government to give more thought to the development of low-cost home projects before giving approval for more to be built.
"We need the state government to think properly about this. What is the use of building more when they will have the same problem as the existing ones?" he was quoted saying in The Star today.
Recounting his municipal years in dealing with the problems of the low-cost houses, H'ng says: "Honestly, when we pump in money to help residents replace the lights along the corridors and staircases, they are all gone again within a week. Somebody will steal them. When we organise gotong-­royong, none of the residents help and only council workers do the cleaning.
"The residents keep coming to our service centre to ask for money to pay the utility bills," he added.
"I have been trying so long to help the residents without success that I am on the verge of giving up. I don't know what to do anymore," H'ng lamented.
There are 17 established low-cost housing projects in H'ng's constituency. Almost all are walk-up flats and some are more than two decades old.
"Low-cost flats that are People's Housing Projects are better managed because they are under the state Housing Department. But privately-owned low-cost flats are nearly all in trouble.
"Even when the state set up an 80:20 maintenance fund to help the residents upgrade or improve facilities, it is no use to them because there are no management committees to manage the money," he explained.
The Penang Maximum 80% Housing Maintenance Fund finances 80% of the cost of repair works such as roofing, elevator, repainting and water tank. The balance is to be contributed by the residents themselves.
"These low-cost flats cannot benefit from the fund because none of the residents wants to form a management committee to care for their homes," H'ng pointe out.
H'ng proposed the state to step in and form a body to take up the management of these flats.
"Many of the units were repossessed by banks and have become worthless. I hope the state can negotiate with the banks and take over the flats for a reduced price.
"After repairing them, the state can lease the homes to deserving underprivileged families. There are hundreds of such units in my constituency alone and many more throughout South Seberang Prai.
"It is a big waste while so many poor families can benefit from them," H'ng said.
Accompanied by officers from the Jawi constituency service centre, The Star checked out one such particular project in Taman Bukit Panchor.
Many units have had their doors and windows removed, "occupied" only by trash, including countless empty glue cans and liquor bottles. The stairways and corridors reeked of urine and have exposed wirings from pilfered lamps. Roofs from the top floors were mostly missing, possibly purloined by scavengers.
One of the residents of the two remaining on the top floor said, "Our neighbour is a group of foreign workers.
"It has been like this for years. These flats used to be good homes but now they are terrible, said the housewife, M. Umahdevi, 37.
"It's a big waste because there are so many units that poor people like us can afford to live in. We hope the government can step in and make the units usable again," she said.
The management committee chairman of Taman Bukit Panchor flats, Norizaham Ibrahim, 45, said he wanted to resign because he did not want to be held accountable for the unpaid water bills, which totalled more than RM40,000.
"I never wanted to be the chairman. I am just a factory operator and I am a disabled person. I have no managerial experience and when I went alone to Seberang Prai Municipal Council to try and sort out a problem, I had no idea what to do.
"I have lived here for 17 years with my family and this is my only home. But we are suffering because nobody wants to pay the maintenance fees. We asked everyone to pay just RM20 a month. But only a few are willing to do that," he lamented.