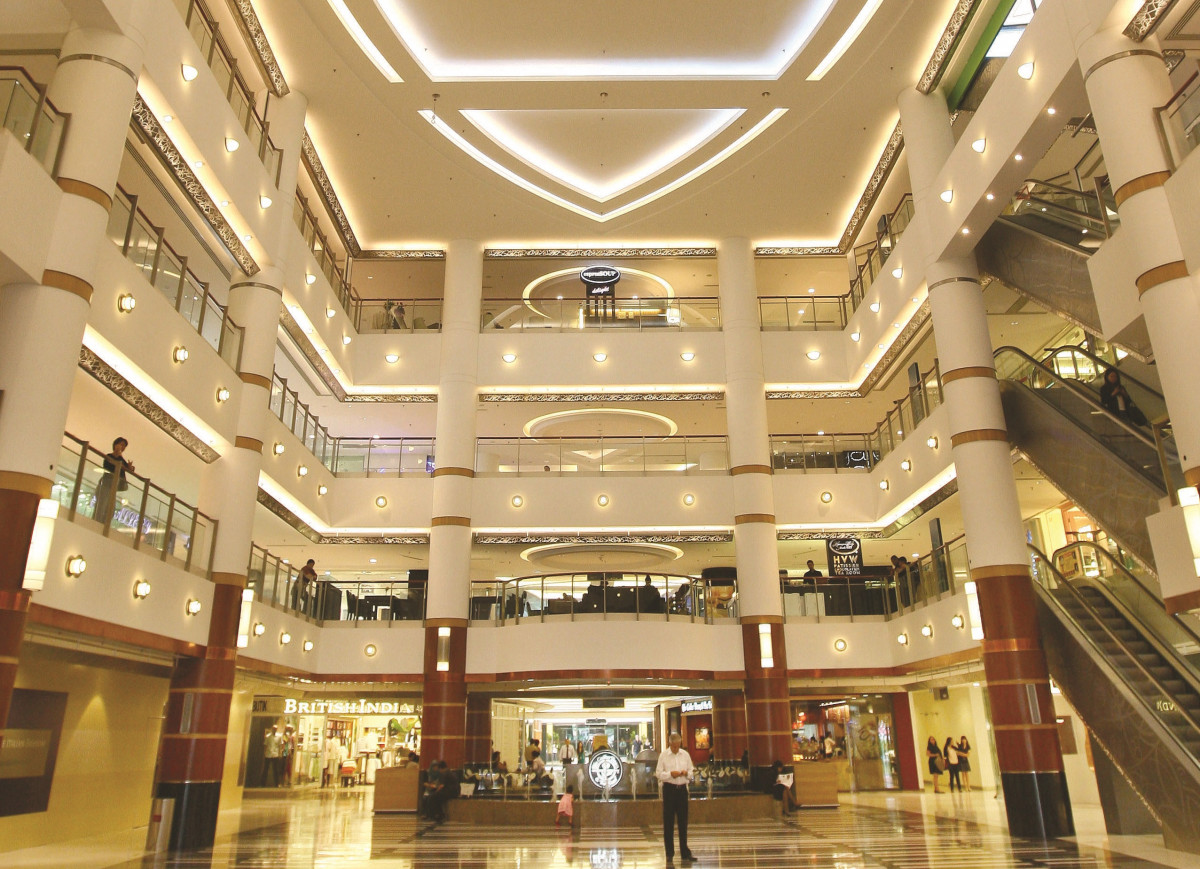 Malaysians, especially the millennial generation, tend to have a special affinity for shopping malls as many of us grew up spending much of our leisure time in one of them especially the ones nearest to our homes.
Visiting the nearest mall was part of our daily lives as we shop for groceries, watch movies, have a meal or two or just spend time with family or friends. But the mall that you frequented during your childhood may no longer be there today as many, especially those small and mid-sized neighbourhood malls, could have closed down, overtaken by competition from newer malls that have mushroomed in the Klang Valley over the years.
According to the National Property Information Centre, there were 1,001 shopping complexes in the country as at end-June 2018, which is about 50% more than the 669 that we had about 10 years ago at end-2008.
In tandem with that, the total retail space has ballooned by about 60.48% from about 105.34 million sq ft to some 169.05 million sq ft over the same period. Meanwhile, occupancy rates have been hovering between 79% and 82% till today. Looking ahead, there are 51 shopping complexes with a total of about 18.84 million sq ft of retail space in incoming supply and another 29 complexes with 14.1 million sq ft of space in planned supply.
While competition is rife today, there are some decades-old neighbourhood malls that continue to thrive and draw the crowds.
According to property consultancy CBRE|WTW, a neighbourhood mall is one that has a net lettable area (NLA) of between 200,000 and 500,000 sq ft serving a catchment area within five to 10 km radius and has an anchor tenant which is usually a supermarket or grocery brand. However, some malls that have a NLA of more than 500,000 sq ft and serving a larger catchment area could also be considered a neighbourhood mall.
Based on occupancy rates as of October 2018, data collated by CBRE|WTW revealed that there are five neighbourhood malls in the Klang Valley that are more than 20 years old but are still enjoying good occupancy rates of 85% and above.
The five malls are Subang Parade in Subang Jaya, Selangor (30 years old), Bangsar Shopping Centre in Bangsar, Kuala Lumpur (28 years old), Klang Parade in Klang, Selangor (24 years old), IOI Mall Puchong and Endah Parade near Sri Petaling, Kuala Lumpur (both 20 years old).
Data from CBRE|WTW showed that the largest of them all IOI Mall Puchong saw its 860,000 sq ft NLA 98% occupied as at to date. The other four malls recorded occupancy rates of between 86.7% and 95%.
Their strengths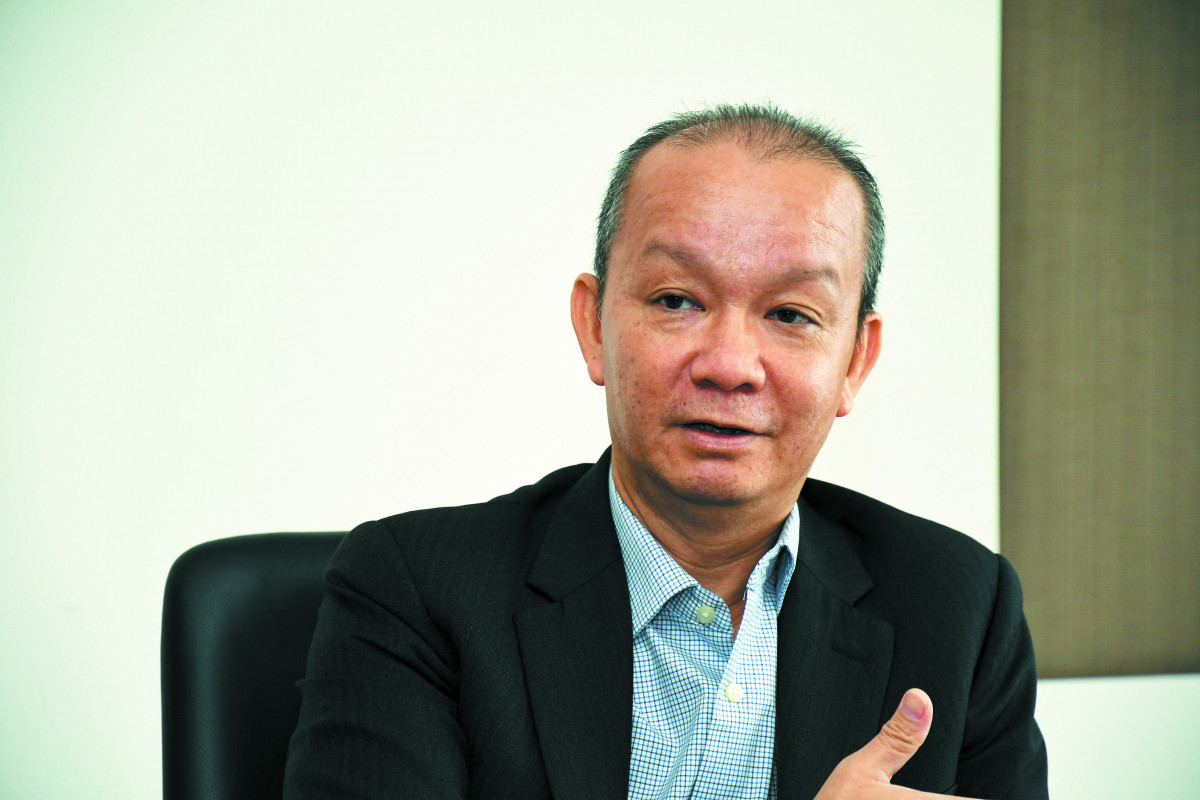 CBRE|WTW managing director Foo Gee Jen attributes the success of these five old neighbourhood malls to two things — their locations and their ability to evolve with changes in the marketplace.
"Generally, these malls are situated in areas that have undergone rapid urbanisation since the time they were first established between 1980s and 1990s.
"These areas are mostly densely populated today, which then presents a stable source of demand for the malls," he tells EdgeProp.my.
These neighbourhood malls were also sensitive to changes in the retail landscape especially in the face of rising competition from bigger and newer malls.
Shopping malls could definitely ride on the e-commerce wave to complement the physical retail business, thus leading to the growth of the brick-and-click retail model, offers Foo.
"Neighbourhood malls could explore this prospect by leasing to booths, kiosks, pop-up stores and sales centres to offer the 'be there feel it' experience for e-commerce products," he says.
Refurbishments may also be necessary to improve the mall's ambience and facilities that could lead to longer stays by patrons and higher shopping expenditure as well, he adds.
For instance, Subang Parade and Klang Parade upgraded themselves in anticipation of rising affluence of the catchment population in their neighbourhoods while IOI Mall Puchong and Bangsar Shopping Centre undertook expansion in line with the growing population in and around the areas
"Such proactive action helped to reposition their status and offerings to stay relevant in the market despite being decades old," he explains.
Henry Butcher Retail managing director Tan Hai Hsin concurs that old shopping centres require a major refurbishment at least once every 10 years to meet changing consumer behaviour and patterns as well as to compete with newer malls, similar to what Klang Parade, Subang Parade and IOI Mall Puchong have done.
"They also need to change the retail layout to meet retailers' changing requirements," he adds.
However, major refurbishment could be difficult for strata-titled shopping centres such as Endah Parade to undertake due to their multiple-ownership.
"When the retail market and consumer shopping behaviour change, strata-titled shopping centres may not be able to react to the changes quickly.
"Firstly, it requires consensus from the owners in a [stratified] mall before any action on refurbishment and reconfigurations can be done. Secondly, it is difficult for the management to change the configuration of the retail shops because of the many individual owners," he explains.
Nevertheless, Tan believes the outlook for neighbourhood malls remains positive.
"We can't be building mega shopping centres of at least 800,000 sq ft everywhere. Firstly, it requires large tracts of land of 10 acres and above. Secondly, it is super high risk, it can bring down an entire corporation if it fails. Thirdly, it is very costly to build, which could go up to RM300 million and above. Most developers will not be able to secure bank loans," he elaborates.
Their strategies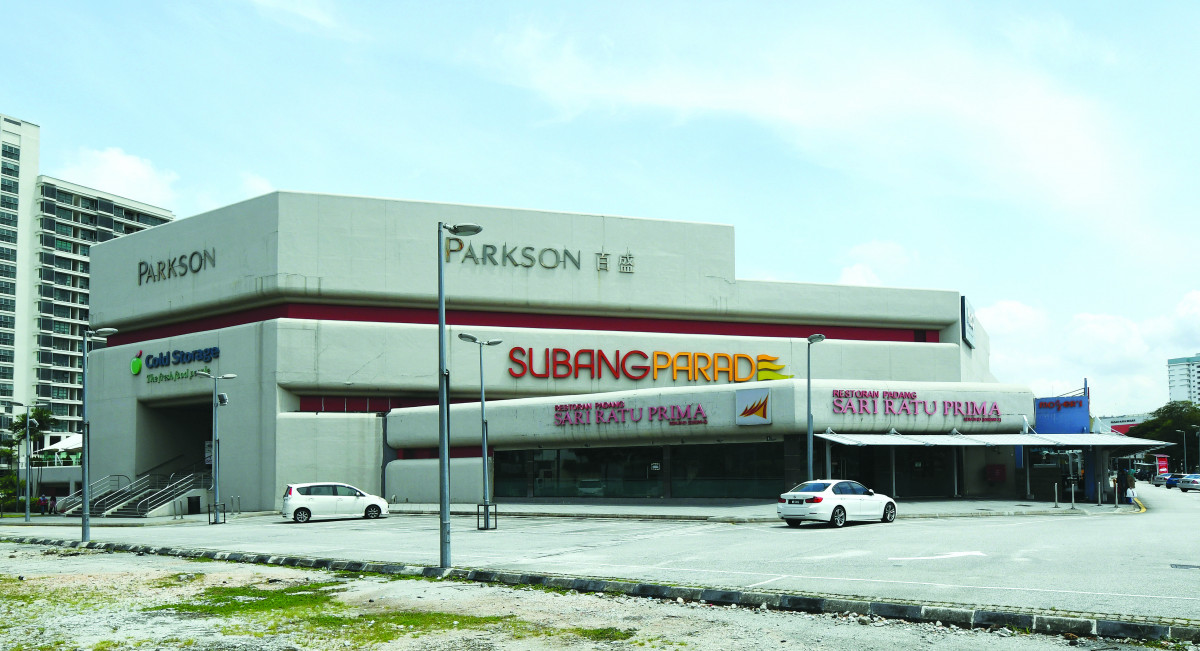 Subang Parade, which is the flagship property of Hektar Real Estate Investment Trust (REIT), has a 14-year track record of achieving above 90% occupancy from 2004 to 2017. The occupancy rate slipped to 86.7% in the second quarter this year (2Q2018) due to the mall's upcoming asset enhancement initiatives (AEI), says the REIT.
"Currently, there are plans to conduct AEIs, so occupancy is expected to fall further before rebounding once the AEI project is completed next year," Hektar REIT CEO Datuk Hisham Othman tells EdgeProp.my.
Subang Parade's success is mainly due to its focus on value, convenience and determination to ensure that it still meets the immediate catchment needs, he offers.
"The core market remains the two-car family household, while the secondary market is the young millennial market.
"We chose to focus on customer engagement and on-site experiences to increase dwell time and repeat visits, which we believe will encourage higher spending.
"These strategies have been proven successful in ensuring that our customers, retailers and community members are happy and their needs are fulfilled. In this business, achieving customer satisfaction is key in ensuring the continuity and popularity of the shopping centre," he says.
Klang Parade's owner ARA Asset Management Ltd country head June Lim notes that it is crucial to manage the asset actively and strive to remain relevant.
"We operate in the firm belief that success can only be derived through close collaboration and a deep understanding of how the mall operates on a daily basis. Although we have our roots in fund management, we're also unafraid to put on our boots and dive deep into the mall's operations, address concerns and improve our facilities and services as and when necessary," she says.
"Secondly, it's important that we understand our audience. The key lies in thinking out of the box to engage the community with activities or tenants they're interested in," she elaborated.
A mall should also be in tune with the times and advancements in technology. Bangsar Shopping Centre's owner and developer BRDB Developments Sdn Bhd's property investment head of operations Lim Suat Chui says mall operators should embrace the latest technology to create value for the younger generation of consumers. This could be a step to future-proof the mall.
"To do that, we are embracing the latest digital and service innovations. We also offer specialty stores with unique experiences to our increasingly connected consumers," she says, citing for example the fact that Bangsar Shopping Centre was among the first malls in Malaysia to offer electric vehicle charging lots in 2013.
In addition, the mall has partnered with car-sharing platforms in 2018 to offer innovative solutions for urban mobility – something which is appreciated by its millennial consumers, she adds.
With an occupancy of 95% to date, Bangsar Shopping Centre has also carved a niche for itself as a premium shopping mall, appropriately serving the high-end enclave of Bangsar.
"Customer experience is key to us. Thus, in contrast to our competitors who cater to a broader market, BSC is known as a distinct mall that offers specialty stores from premium furniture retailers to fine jewellers, local designer labels, and more," Suat Chui concludes.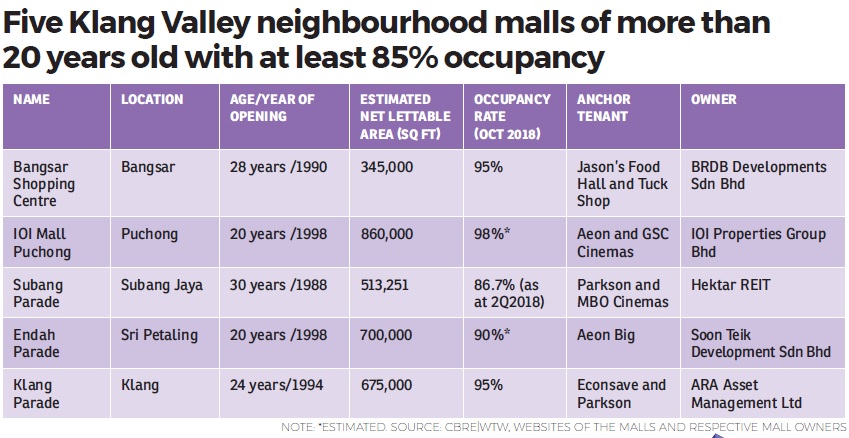 Navigating the future
Looking ahead, the mall operators deem that the key to their sustainability is to understand the latest trends happening in the market and their customers' evolving spending habits
"We must always be acquainted with the latest trends happening online and offline. We strive to keep our heads above the water by adapting to new technologies and trends quickly and efficiently," says ARA Asset Management's June.
For instance, with the rise in technology and e-commerce, many malls are learning to integrate their promotional initiatives online through various apps and loyalty programmes that would reward shoppers with each physical visit, she explains.
Hektar REIT's Hisham notes that malls also have to tap market research to gain a clear picture of their target market and develop strategies with their tenants and customers in mind.
"The key element in retailing strategy is maintaining a focus on your core and secondary markets, like young families or millennials. So shopping centres must anticipate the needs of the customers and observe the opportunities in the market based on the information they have on the customers," he says.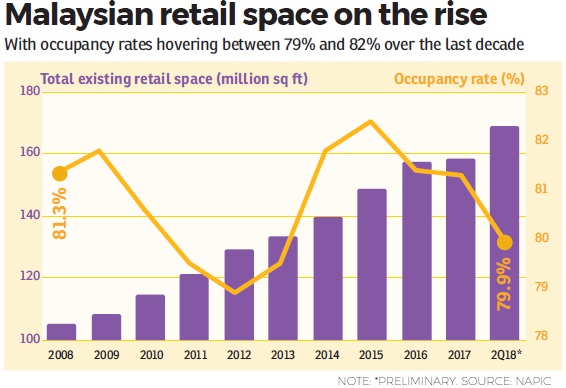 Challenges to the neighbourhood mall
1 Competition from new and larger malls in the same residential area
2 Difficulty in getting the right tenant mix that could differentiate it from the others
3 Difficulty in finding a balance between optimal space allocation and tenant mix
4 The rise of online shopping platforms hence prompting physical stores to reduce their retail space requirement
How malls can stay relevant
1 Be more adaptive in leasing strategy
2 Put more emphasis on place-making and shopping experience
3 Be consumer-centric
4 Keep tabs of the latest trends and consumer spending habits
5 Do market research to understand the market better
6 Embrace the latest technology and ride the e-commerce wave
7 Undertake extension or refurbishment when necessary
This story first appeared in the EdgeProp.my pullout on Nov 23, 2018. You can access back issues here.