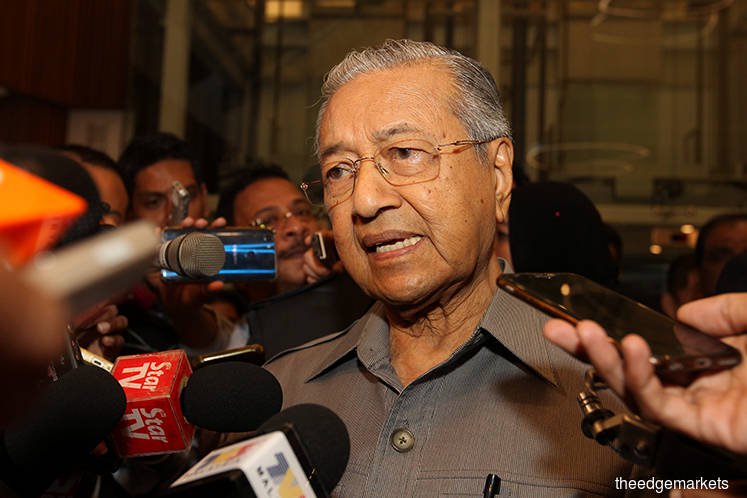 KUALA LUMPUR (Nov 29): Prime Minister Tun Dr Mahathir Mohamad (pictured) today stressed that it is not the government's intention to punish anyone blindly, but democracy has its limits and the public will have to understand the boundaries of democracy.
"No one can act in violation of the law and cause anxiety among the people and commotion in the country," he said.
During his address in an emergency motion in relation to the riot at Sri Maha Mariamman Temple, Seafield, USJ25, Subang Jaya, he said the Royal Malaysia Police had been empowered to restore public order.
He also urged that actions taken against any responsible parties to be fair and equitable.
Dr Mahathir said it is not the time to point fingers at anyone currently.
"The police have been given the responsibility to control order and conduct investigations. The guilty will remain guilty and will face the appropriate legal action," he said.
The 93-year-old premier also said while he called for more precaution, for politicians or non-governmental organisations in issuing their statements to avoid provocative sentiment, the government has no intention to restrict the freedom of expression.
"The right and freedom of speech does not mean that one can say anything that is provocative to the sensitivities of others," he said.
Therefore, Dr Mahathir said if there are any parties who violate the law for their own benefit, the government will advocate the principle of "rule of law" and act according to the law.
"The government will not tolerate and will act in accordance with the provisions of the existing law to ensure the harmony and peace of the nation is not spoiled by anyone.
"I would like to emphasise again — this is not a racial or religious issue but a criminal act that should not be given any space to undermine the relations among races within our country," he said. — theedgemarkets.com