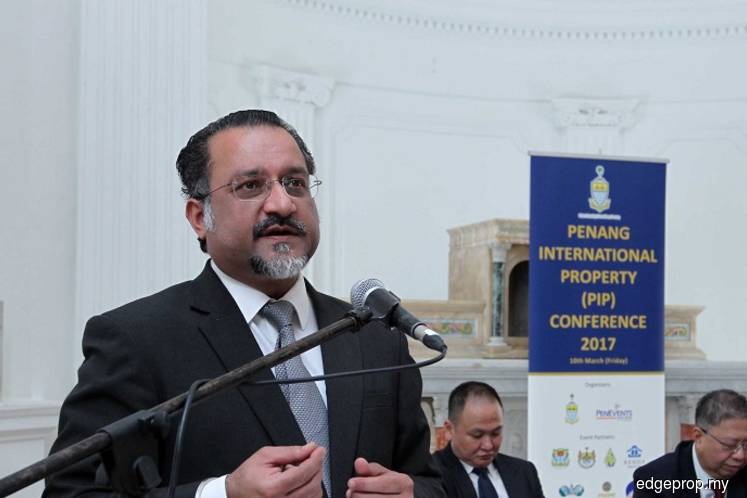 PETALING JAYA (Jan 2): Penang State Housing, Town, Country Planning and Local Government Committee chairman Jagdeep Singh Deo said that the property market in Penang was still strong despite reports of overhang units.
The Star reports that Jagdeep said Penang had 3,261 overhang residential units last year, compared to 2,271 units in 2017. He noted that the figures were relatively low compared to Johor and Selangor.
"The state government will control the 'overhang' problem.
"Penang is doing well in its housing segment with the rise in number for affordable housing units," he was reported as saying.
The definition of overhang units by the Valuation and Property Services Department (JPPH) is a completed and unsold unit nine months after launching, and the issuance of the Certificate of Fitness by local authorities.
Penang's priority for the new year would be transforming Penang into a smart city, in accordance with the Penang 2030 theme ' AFamily Focused Green and Smart State'.
Jagdeep said several pilot projects were in the pipeline for such purpose, and that the town and country planning agenda for Penang would also be carried out from now until 2030.
The daily reports that Jagdeep expressed the hope that the federal government will initiate more affordable housing schemes in Penang.