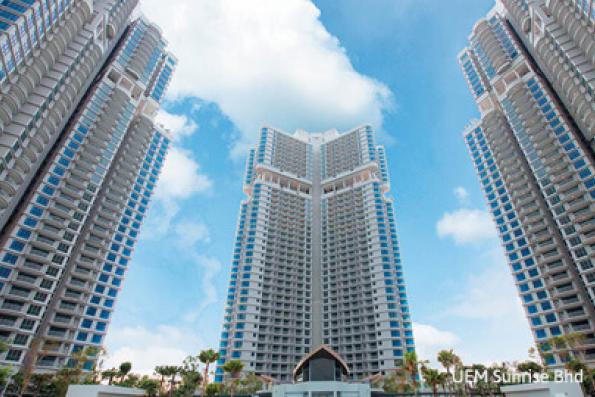 PETALING JAYA (Jan 5): Good management is the key to unlocking the potential of Puteri Harbour in Iskandar Puteri said Zerin Properties chief executive officer Previndran Singhe.
The NST quotes Previndran as saying: "Puteri Harbour is a town that lacks vital management. It is well-planned and well-designed, and I think it will be the future for Johor. But for the town to succeed there must be proper public policies in place."
The first requirement for stakeholders is to create a good business environment. Second, an improvement of infrastructure was required he said.
"Puteri Harbour has the infrastructure but they also need to provide things like free WiFi. They have to make sure the Internet is stable.
"Thirdly, the stakeholders should give grants for human capital. Currently, (in Malaysia) one per cent of gross domestic product is spent on research and development. In South Korea, it is 4.5 per cent while in Organisation for Economic Cooperation and Development countries, it is 2.5 per cent.
"Fourthly, there should be repetition. You want people to come and live there so there must be something that will attract them."
Puteri Harbour is an integrated waterfront development overlooking the Straits of Johor that comprises residential and retail options.
It is modelled after international waterfront enclaves like Sentosa Cove and Monaco, Puteri Harbour, and is the only location in Iskandar where demand for residential properties has improved over the years.
Launched in 2012 and 2013, projects like Imperia, Somerset Serviced Apartments, Encorp Marina and Teega are almost sold out.
UEM Sunrise launched Almas in 2014, a mixed development comprising a 42-storey residential tower, a 42-storey residential suites, a 28-storey office tower and a five-storey retail/shop offices with a gross development value (GDV) of RM1.6 billion.
Estuari was launched in 2015, featuring superlinks, twin villas, villas and condominiums, the total GDV is RM6.52 billion.
Teega comprises a 35-storey condominium, a 35-storey serviced apartment block and a 25-storey office tower and retail, with total GDV of RM1.4 billion.
"For Puteri Harbour, the stakeholders need to show quality of life, safety, good social economic and environment practices as well as adequate transportation," Previndran said.
UEM Sunrise managing director and chief executive officer Anwar Syahrin Abdul Ajib spoke to the daily of the great potential despite the soft market.
"Yes, it is slow in Puteri Harbour and that is why we need to do some investment to revitalise it. We are still a very strong believer of Iskandar Puteri. A bulk of our new launches this year will be in Gerbang.
"We will launch the standard 20x75 housing in Gerbang. The terraced houses will be priced about RM600,000 and we are looking at launching them in the first quarter.
"We want to build a proper township. You got the schools and we will make sure we have a proper commercial area with shoplots and retail. We need to make sure we build that first before we launch landed properties on a large scale."
Development of a private marina in Puteri Harbour is also planned, comprising a clubhouse, suites and berths for yachts, in a joint venture between UEM Sunrise and Singapore's One Degree 15.
"We are looking to do the ground-breaking early this year. Hopefully, we will complete the project in two years," he said.