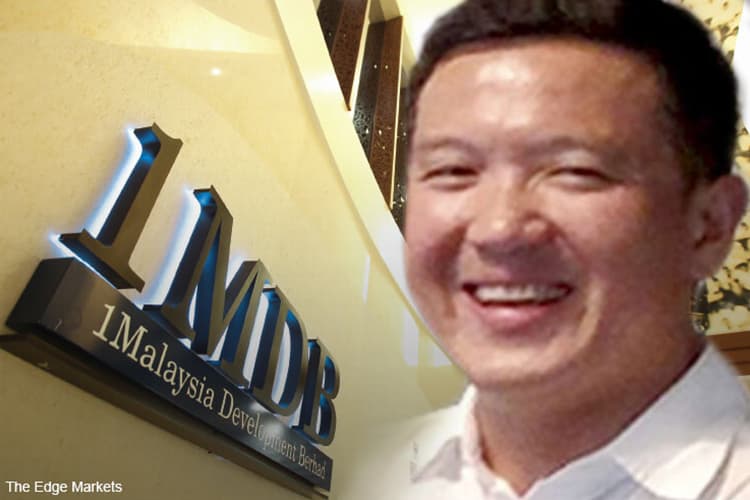 KUALA LUMPUR (Jan 7): The Kuala Lumpur Sessions Court this morning denied bail to ex-Goldman Sachs banker Roger Ng on grounds that there was insufficient evidence of illness.
Last week, Ng's lawyer Datuk Tan Hock Chuan had said Ng's health had deteriorated since he was in custody from Nov 1.
Ng was hospitalised for five days from Dec 3, suffering from illnesses like leptospirosis, food poisoning, dengue and viral infection.
This morning, Tan argued that there was no access to his medical report despite requests made to the prison authorities.
Tan also requested for visiting hours to be increased to two hours twice a week, from one hour per week now, but Judge Edwin Paramjothy Michael Muniandy said it was a matter in the prison officials' authority and not within court's jurisdiction.
At Ng's extradition hearing last week, Tan had argued that with Ng in custody, it was difficult for him to prepare for his defence against various 1Malaysia Development Bhd (1MBD)-related charges, as the lawyer was restricted to meeting Ng for an hour each week.
Meanwhile, Ng's remand was extended until the court makes a decision on his extradition.
Tan is set to update the progress of the affidavit reply on Jan 22, while case mention for affidavit reply submission was fixed for Feb 15.
Last month, Ng was charged with abetting his former employer in the issuance of bonds worth RM6.5 billion relating to 1MDB.
Ng claimed trial in the Sessions Court to four charges of abetting Goldman Sachs in the sale of the guaranteed notes and bonds belonging to 1MDB's subsidiaries by omitting material information and publishing untrue statements.
Each of the charges under subsection 370(c) of the Capital Markets and Services Act 2007 carries a punishment of up to 10 years' imprisonment and a fine of not less than RM1 million.
Judge Ahmad Kamal Ariffin Ismail had then allowed Ng bail at RM1 million in two sureties for all the charges and ordered him to surrender his passport to the court. Ng, however, was not released as he was still under remand for his extradition case. — theedgemarkets.com