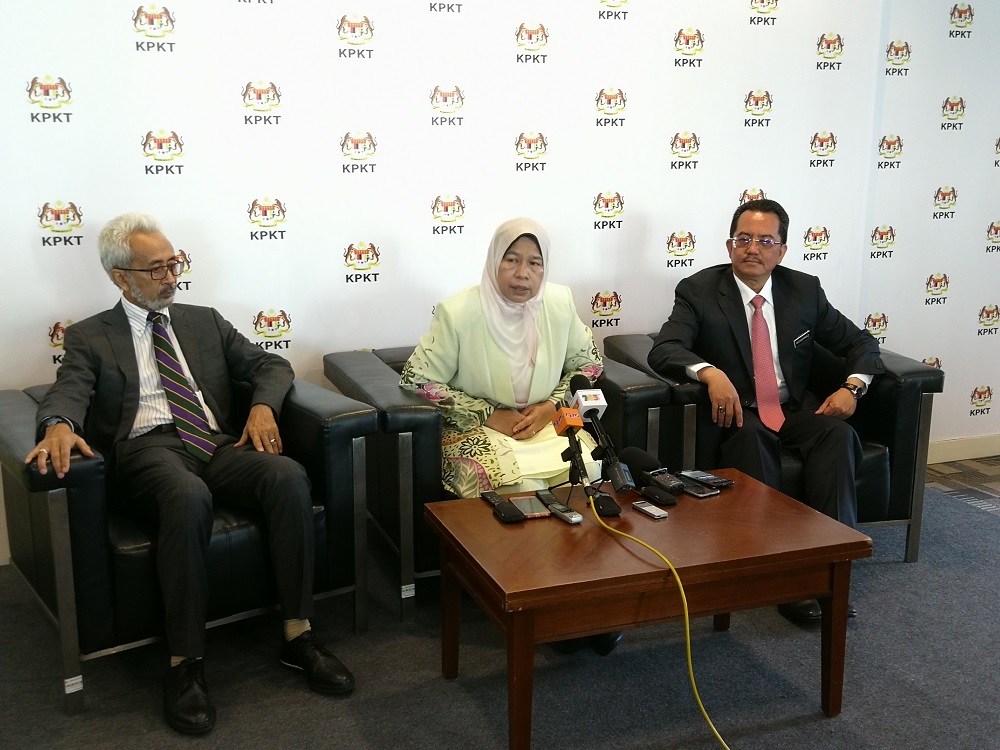 PUTRAJAYA (Jan 10): The National Homeownership Campaign, which was revived in Budget 2019 to tackle the high number of unsold homes in the country, will begin March 1 and feature some 30,115 completed homes, according to the Ministry of Housing and Local Government (KPKT).
Set to be unveiled at a three-day launch event from March 1 to 3 at the Kuala Lumpur Convention Centre, the campaign is expected to involve 180 developers and banks that will assist buyers with their loan applications, KPKT Minister Zuraida Kamaruddin told reporters at the ministry's office here today.
"We are bringing back the homeownership campaign that was held in 1998. It is good to take all the overhang units to be exhibited [at the campaign] and offer them to buyers at a discount," she said, adding that the discount for those houses will be at least 10%.
Among the 30,115 homes that will be showcased at the upcoming campaign, 10,410 units are priced below RM300,000, 7,561 units between RM300,000 and RM500,000 while the remaining 12,144 units are priced at RM501,000 and above, KPKT national housing department director-general Jayaselan Navaratnam told EdgeProp.my after the media conference.
He added that the discount on the selling prices and other offers will be made available for the buyers for a tentative period of one year after the three-day event.
"After the event, [buyers] will still be able to enjoy what was being offered during the [launching] period and we are working for one year. We are in the midst of negotiations with Rehda (Real Estate and Housing Developers Association Malaysia) to see how to make it happen," he said.
The Home Ownership Campaign was conducted twice for three months each time in 1998 and 1999 with waivers for the stamp duty on properties priced at RM250,000 and below, as well as some processing fees such as the memorandum of transfer, to lessen the burden of homebuyers and to encourage homeownership.
In Budget 2019, Finance Minister Lim Guan Eng announced that in order to address the issue of property overhang, the government will exempt stamp duty on the instrument of transfer and the loan agreement for purchases of homes valued between RM300,001 and RM1 million by first-time homebuyers for six months, starting Jan 1.
This will be part of the National Home Ownership Campaign, where in return, developers will offer a minimum price discount of 10% for these residential properties.