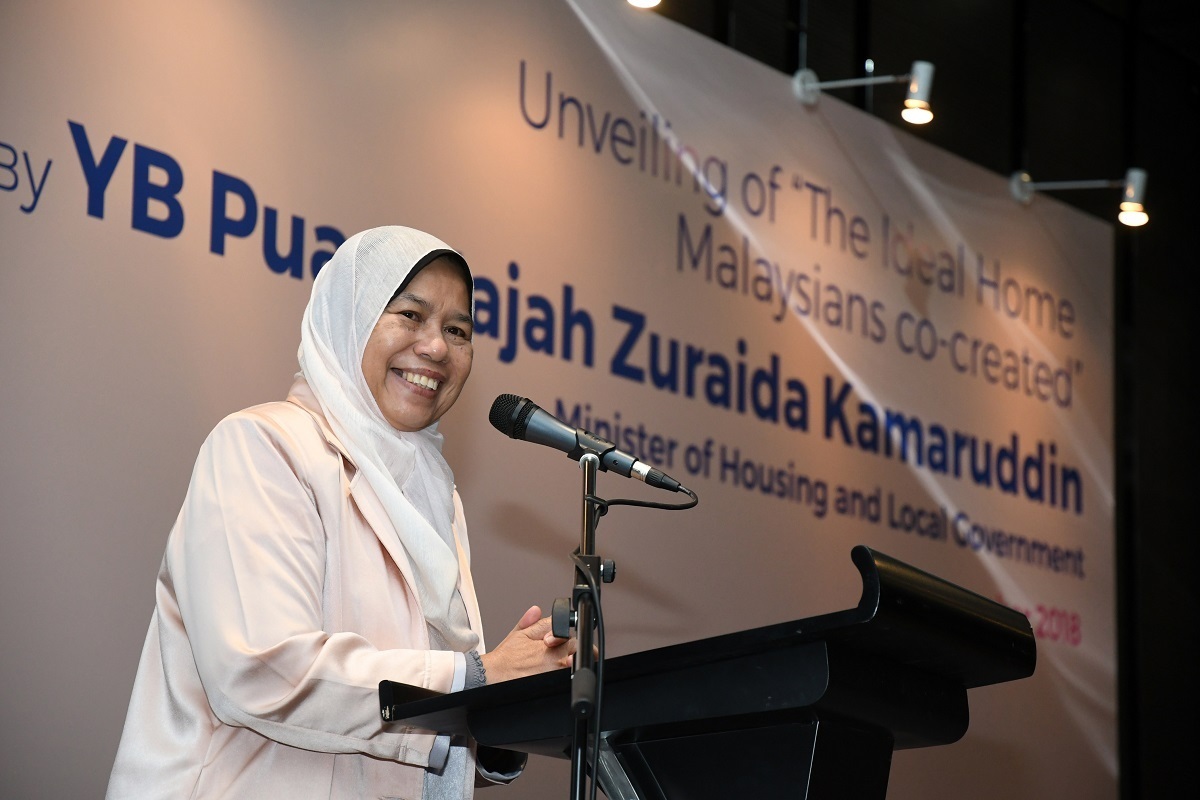 KUALA LUMPUR (Jan 17): The Housing and Local Government Ministry has revealed that the developer of the Forest City mega project in Johor "has yet to return with a plan" to provide affordable homes within the residential development, reported Malaysiakini today.
"It's just that we are concerned that the component of affordable housing is not there. We are waiting for the developer to present the plan to us.
"What their thoughts are and how are they going to accommodate the affordable housing quota in the Forest City development itself," the news portal reported Housing and Local Government Minister Zuraida Kamaruddin telling the media at Wisma Bernama here today.
"They actually have sort of come out with the plan, but I need to ask them to review again as we're not really satisfied," Bernama reported her saying.
It was also reported Zuraida has reassured again that there is "no ban on foreigners buying homes in Forest City".
It was reported last year that KPKT was still waiting for the developer of Forest City to brief Zuraida about their affordable housing plans that will purportedly cater to the needs and tastes of locals.
The minister said in October last year that it will not be fair for the locals if Forest City only caters for foreigners.
If local elements are injected into the project, it will not only benefit foreigners but also increase local participation, Zuraida said back then.
The 1,400ha Forest City project in Johor is being developed by Country Garden Pacificview, a joint-venture between Guangdong-based Country Garden Holdings and Esplanade Danga 88 Sdn Bhd.