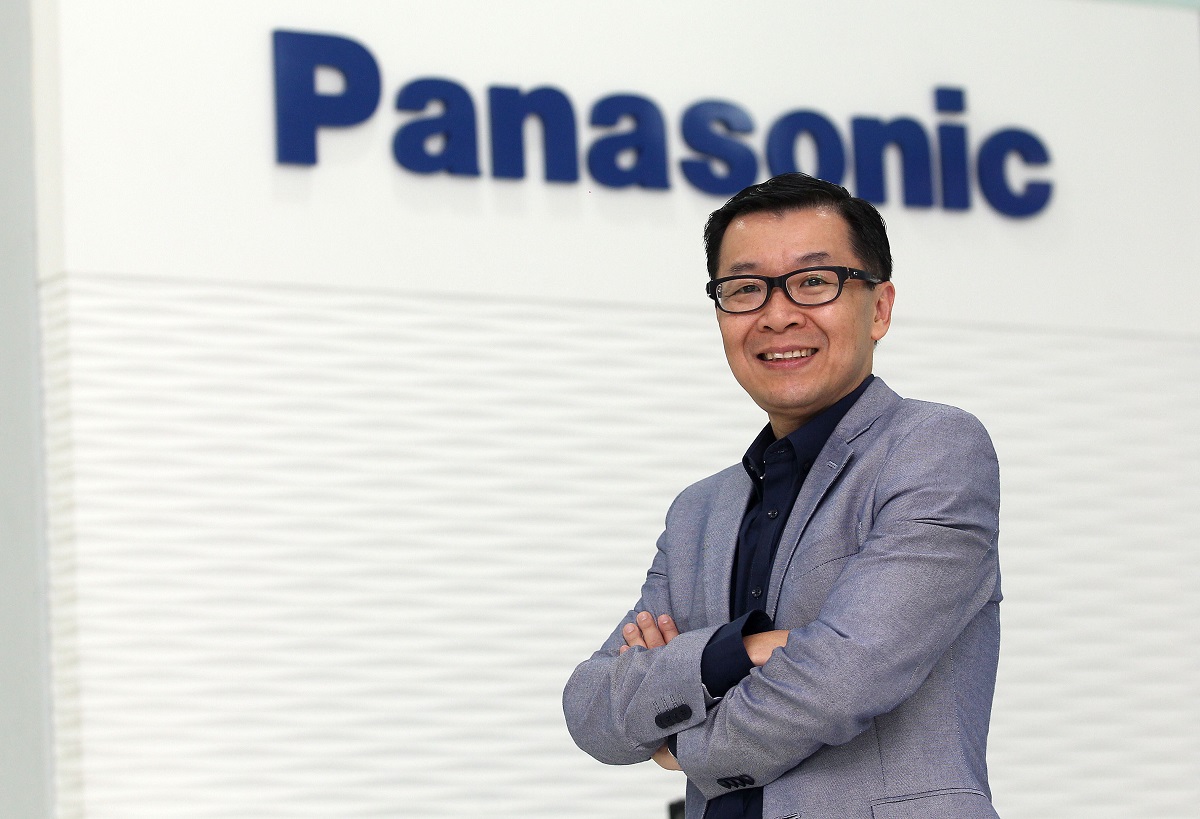 Time to pay attention to the air we breathe indoors, as there is more to it than meets the eye.
Air is such a vital component to our human existence. As we go about our lives, we barely notice our own breath as our lungs fill and empty repeatedly. The average person breathes in 18kg of air daily — much more than the 1.2kg water and 1.3kg food that we consume in a day.
Walking in and out of our homes, offices and buildings, we only notice the poor air quality when outdoors because we can see and smell the change in the air. Industrial smoke, emissions from vehicles, open burning in the neighbourhood and the much-dreaded annual haze are part and parcel of our daily lives.
According to the World Health Organization (WHO) 2016 report, six million deaths were associated with outdoor and indoor air pollution. Exposure to air pollutants, especially fine particles, is a leading risk factor for non-communicable diseases in adults, causing ischaemic heart disease, stroke, chronic pulmonary disease and lung cancer, making air pollution the main avoidable environmental cause of diseases and premature death globally.
The importance of indoor air quality has largely escaped our attention. It is estimated that we spend about 90% of our time indoors, yet outdoor pollution receives a disproportionate amount of the focus.
Awareness of indoor air pollution is low among Malaysians, and as such, we often write off the smell of chemicals and paint in newly-completed buildings as normal. We do not think of the air in our bathrooms and kitchens, which are often areas with high levels of contaminants.
Interestingly, while we think our homes and indoor areas are somewhat pollutant free or have clean air, indoor air pollution bears the same negative effects as outdoor pollution. WHO cites evidence of links between indoor air pollution to diseases such as tuberculosis, cataracts, nasopharyngeal and laryngeal cancers. Poor indoor air quality has also been known to affect pregnant women and the health and growth of children.
So what contributes to indoor air pollution? Unlike outdoor air pollutants that are often visible, sources of indoor air pollutants are various and insidious — stemming from chemicals in wood products and furniture, household chemicals, mildew, mould and bacteria. We ourselves contribute to indoor air pollution as the human body produces carbon dioxide and causes humidity. This is further compounded by outdoor air flowing inside and poor ventilation.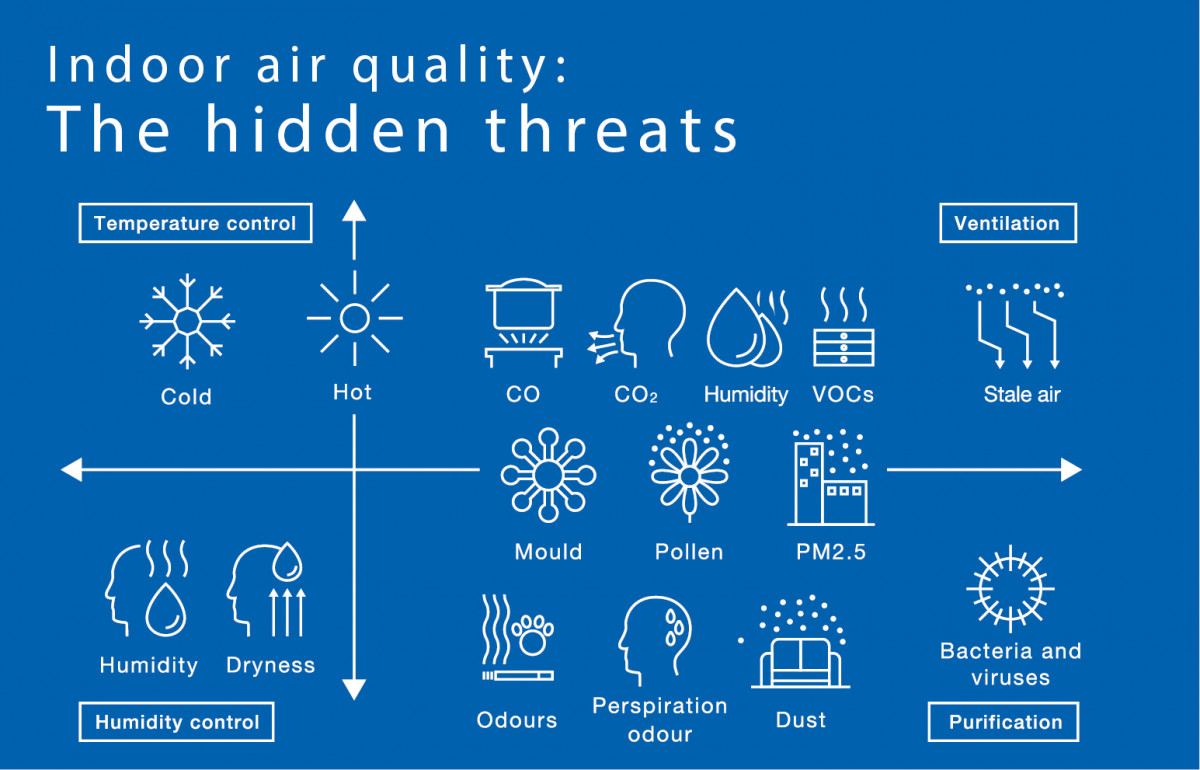 Panasonic Malaysia's managing director Cheng Chee Chung notes that people tend to overlook indoor air quality, as it is something that "we cannot see". For instance, most of Panasonic's air-conditioning units have sensors and indicators of the air quality in a room, but it's still very difficult to convince people of their function.
"They think those indicators are not important," he said, adding there is a need to spread awareness about the importance of clean indoor air.
One way to ensure indoor air stays cleaner is to avoid cluttering the house while making sure that there is ample ventilation when cooking. Picking the right cleaning products with no volatile organic compounds (VOCs) and good paint also plays a vital role in keeping good air quality at home.
However, key factors in maintaining quality indoor air fall into three categories: control temperature and humidity; lower indoor contaminant levels by exhausting air and/or supplying filtered fresh air; and mitigating particulate matter, viruses and odours.
In a bid to keep sickness at bay, it is important to maintain indoor humidity at around 40% to 60% which will also help to minimise dust mites and mould. These precautions may help prevent sick house syndrome, a medical condition that may be caused by inferior quality air within a house.
Even if air quality is generally good, proper ventilation is still a necessity. Exhaust fans and filters enhance the quality of air in rooms where they are utilised.
Panasonic offers various forms of applicable solutions, such as coupling air-conditioners with Energy Recovery Ventilator (ERV) system that exchanges air — expelling cooler indoor air, at the same time transferring energy to cool down incoming fresh but warmer air from outdoors, hence improving the efficiency of the air conditioner while ensuring constant flow of fresh air.
According to Cheng, air purifiers with NanoeTM technology are recommended in addition to a filtration system, as bacteria may thrive in the air indoors. Due to the OH radicals in NanoeTM particles, harmful bacteria and viruses can be inhibited rather effectively, even penetrating right to the level of fabric gaps.
Ideally, a complete and holistic indoor air quality solution that includes air intake, filtration, cooling, circulation, ionisation, exchange and exhaust is the way forward.
"The Nanoe technology is obviously more expensive but we try to keep that premium to a minimum so that people can accept it. If you don't invest a bit more for the equipment, you might end up paying more for medical bills. So, education is important," said Cheng, adding that it is important that all equipment is maintained properly at all times, for optimum results.
This story first appeared in the EdgeProp.my pullout on Jan 18, 2019. You can access back issues here.