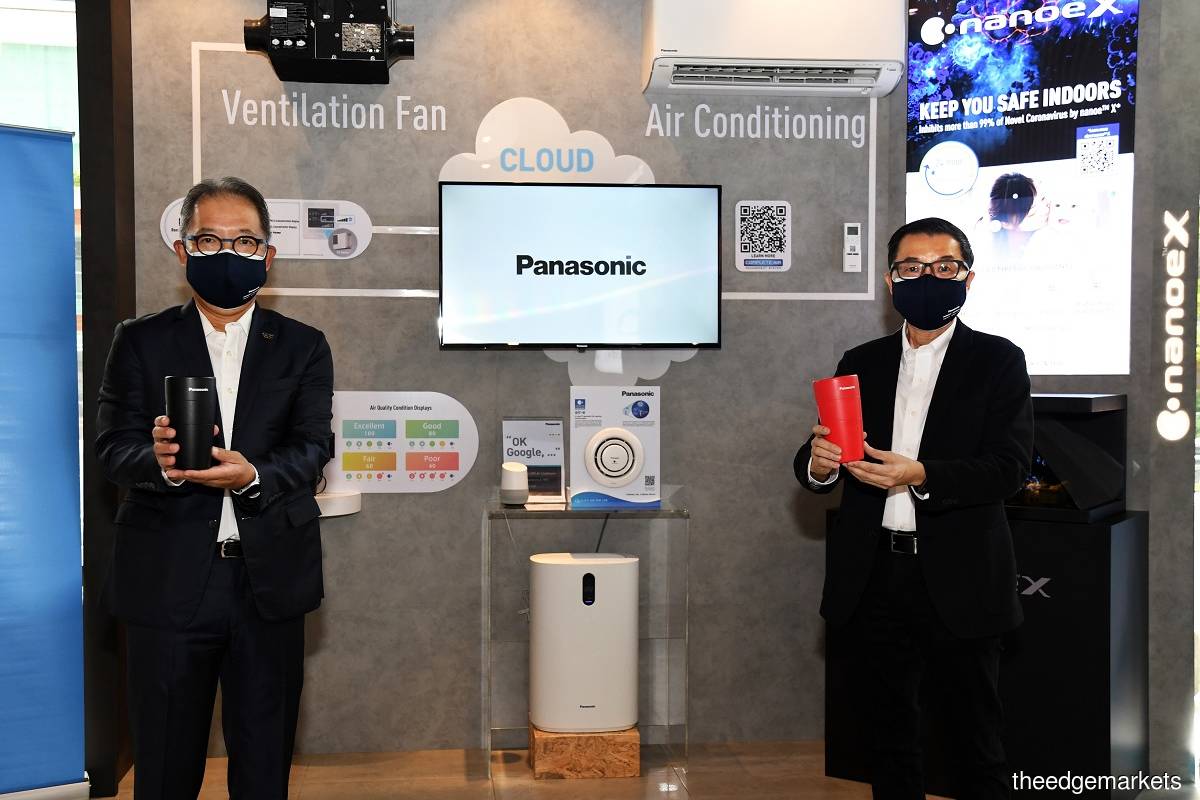 KUALA LUMPUR (Jan 27): Panasonic Corporation has verified that its nanoe technology has the capability to inhibit against four novel coronavirus variants (Alpha, Beta, Gamma and Delta) in its mission to improve indoor air quality during the Covid-19 pandemic.
According to the media statement, the latest verification test was made in September 2021 where the efficiency of the nanoe technology was tested on the coronavirus variant within a 45-litre test space.
"The virus titers of novel coronavirus (SARS-CoV-2) and its four variants were compared in a 45-litre test space with and without exposure to nanoe. As a result, the test confirmed an inhibitory effect of more than 99% activity of adhered viruses from all five types of viruses after two hours of exposure."
The verification was achieved in collaboration with the Japan Textile Products Quality and Technology Centre (QTEC).
The Nanoe technology works by collecting moisture in the air and applies high voltage to the moisture to produce a particle called hydroxyl radical.
Being highly reactive and oxidative, the hydroxyl radical particles have the potential to inhibit the activity of pollutants, breaking them down and neutralising their unpleasant effects and thereby vastly improving the indoor environments.
Panasonic has been conducting research on the nanoe technology since 1997 in which it has realised its effectiveness in inhibiting pathogenic microorganism and allergens as well as breaking down PM 2.5 components that have adverse effect on the human body.
In Malaysia, the usage of nanoe technology has been adopted by S P Setia, Platinum Victory, PKT Logistics, Tan Chong Group, Yamaha Music School, QRA Grocer, Sunway Malls, WORQ and the Parliament building.
The Panasonic Nanoe technology has been proven a success in its home country Japan as many Japanese households have adapted to its usage. Not just for domestic use, it's application ranges in various sectors as well.
"From the automotive and railway industry to the hospitality sector, nanoe™ and nanoe™ X-equipped air solutions can be found across 40 Japanese and European car models, Japan's rail transport, convenience stores, hotels, schools and even the Tokyo 2020 Olympic and Paralympic village," in a statement.
Get the latest news @ www.EdgeProp.my
Subscribe to our Telegram channel for the latest stories and updates