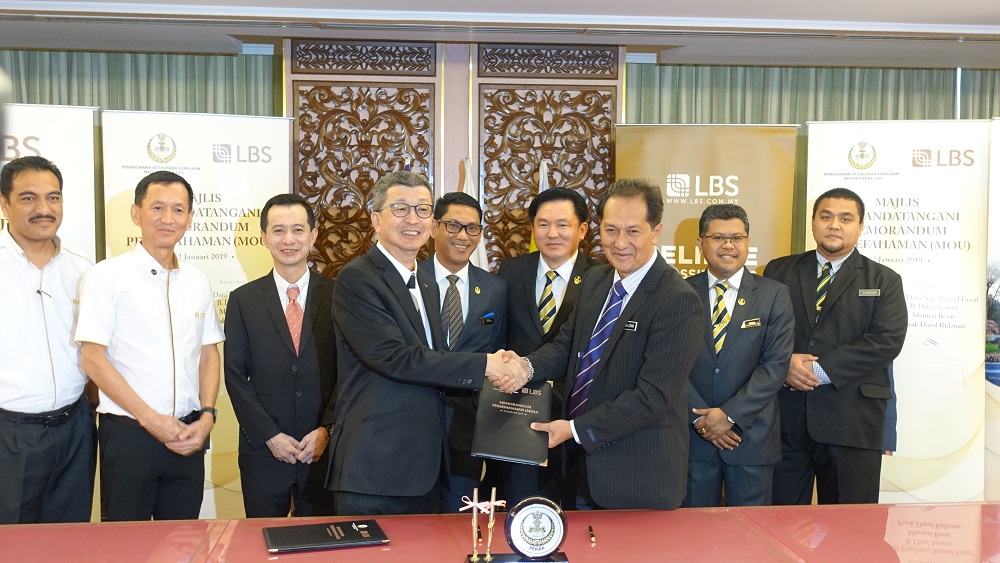 IPOH (Jan 23): Property developer LBS Bina Group Bhd through its subsidiary Bimbingan Simfoni Sdn Bhd and Perak State Secretary Incorporated (SSI) has signed a Memorandum of Understanding (MoU) to develop two parcels of land in Perak.
The agreement will see LBS developing 50 acres of land located in Temoh, near Batang Padang district and a 41-acre parcel of land in Chepor in Hulu Kinta district. The lands have a combined estimated gross development value (GDV) of RM200 million.
*LBS to launch RM1.82 billion worth of projects, aims for RM1.5 billion sales in 2019
*LBS' 9MFY18 profit deemed in line with stronger quarters ahead
*Perak to build another 1,684 houses under affordable housing programme
According to a statement released following the MoU signing ceremony today, the lands are expected to be used for mixed-use developments comprising cluster terraced homes in the affordable price segment as well as terraced and semi-detached homes.
Construction works are expected to begin in 4Q2019 with completion in the next three to four years.
LBS Bina group managing director Tan Sri Lim Hock San said at the signing ceremony that affordable housing is the key issue for the nation now and that the collaboration between LBS and SSI stemmed from the passion to realise the government's commitment in delivering one million affordable homes over the next 10 years.
"We sincerely thank the Perak state government for placing their trust in LBS. We are committed to delivering homes that cater to the needs of the people in Perak specifically meeting the affordability criteria," he said.
Meanwhile, SSI CEO Azizul Rahman Mohamad said the affordable housing segment has been listed as one of the Perak state government's priority sectors for 2019,
"We are targeting to build 50,000 affordable homes in Perak within the next five years. This partnership with LBS is aligned with the state government's mission to help more people from the low to middle income group to own a home," Azizul said.