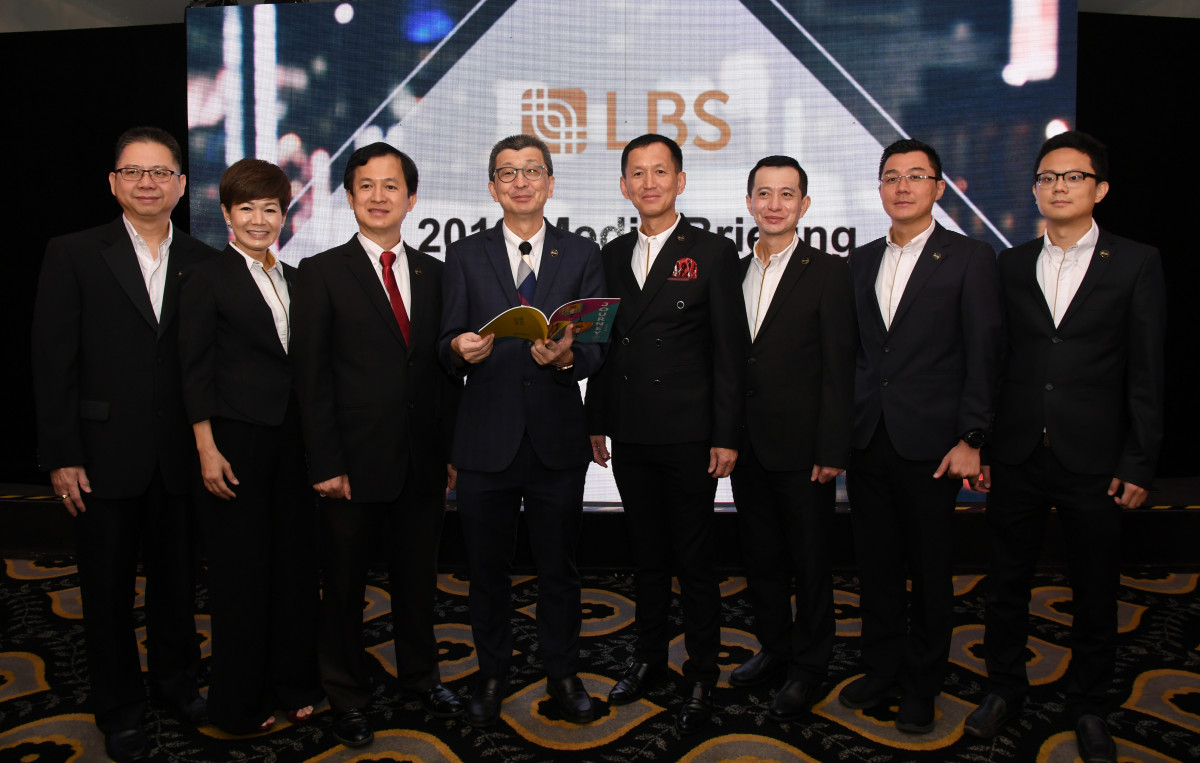 KUALA LUMPUR (Jan 4): LBS Bina Group Bhd aims to achieve RM1.5 billion sales in 2019 from its stable of new and existing projects worth an estimated total gross development value (GDV) of RM1.82 billion in the Klang Valley, Johor and Perak.
"We are comfortable with the sales target [of RM1.5 billion], to be mainly driven by the right product offerings and new launches in the Klang Valley. These include products in LBS Alam Perdana, Selangor and Kita@Cybersouth township in Dengkil, Selangor which are expected to contribute significantly to the group's earnings in 2019," said LBS Bina Group managing director Tan Sri Lim Hock San.
The upcoming launches are double-storey terraced houses at LBS Alam Perdana, Residensi Bintang Bukit Jalil Condominium, double-storey terraced houses at Bandar Putera Indah in Batu Pahat (Johor) and more than 1,000 affordable homes in Kita@Cybersouth.
Nevertheless, the company's priority will be to clear its existing stock before unveiling new projects.
"For existing projects, we will not be launching new phases until all or 99% of the available units are sold," he told the media today.
LBS Bina Group's revenue has increased 7% year-on-year (yoy) to RM1.526 billion in 2018 from RM1.426 billion in 2017. Despite the soft market, the company has seen its fourth consecutive year of sales growth since 2014.
Meanwhile, the company has an unbilled sales of RM1.745 billion as at end-2018. It currently has a llandbank of more than 4,000 acres spread over Selangor and Kuala Lumpur (41%), Johor (41%), Perak (12%), Pahang (5%) and Sabah (1%).
Besides focusing on the affordable segment, the company is also looking at using the Industrialised building system (IBS) for its future projects.
"By using IBS, it could speed up construction time and reduce reliance on foreign labour, thus, bringing down the overall construction cost. This is also in line with our objective to provide more affordable houses," he said.
LBS Bina owns a 55% stake in Malaysian Generation Builder Bhd. The latter has a joint venture with China-based Sany (M) Group for the adoption of IBS precast concrete in LBS Bina's projects. Malaysian Generation Builder currently has a 7-acre plant in Nilai, Negeri Sembilan, as well as a precast concrete mobile plant in LBS Alam Perdana, Selangor.
The company will invest RM20 million to RM30 million to develop the plant this year.