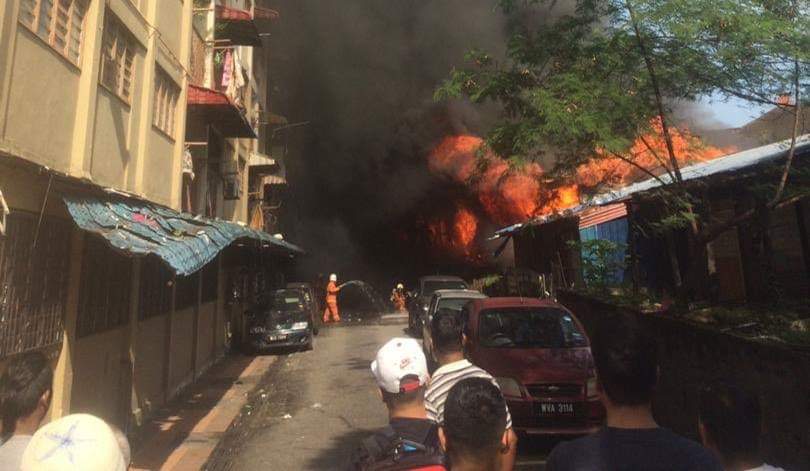 PETALING JAYA (Jan 28): A fire had broken out at the KTM's longhouse quarters in Bangsar Utama, near the Bangsar LRT station and Sri Pahang flats, leaving 30 people homeless, reported the New Straits Times.
Those left destitute were KTM Bhd employees and their family members.
About 60 firefighters from the Hang Tuah, Pantai, Taman Tun Dr Ismail, Sentul and Seputeh Fire and Rescue Department (Bomba) stations were dispatched to quell the flames after they were alerted about the incident at approximately 10.03am today, said Pantai Bomba chief Hamid Daud.
The fire was contained at around 12.20pm, and Bomba personnel are now evaluating the areas affected by the flames which include levels five, six and eight of the Sri Pahang flats which were next to the long houses that caught fire, according to The Star.
While there were no casualties or injuries, 11 cars and six motorcycles caught fire.
The New Straits Times quoted KTM CEO Rani Hisham Samsudin as saying they will pay RM3,000 to each victim as early financial aid.
They will temporarily put up at a nearby mosque while the company finds suitable accomodation for them.
"We will also launch a programme to collect clothes for the victims, as they lost everything in the fire," he added