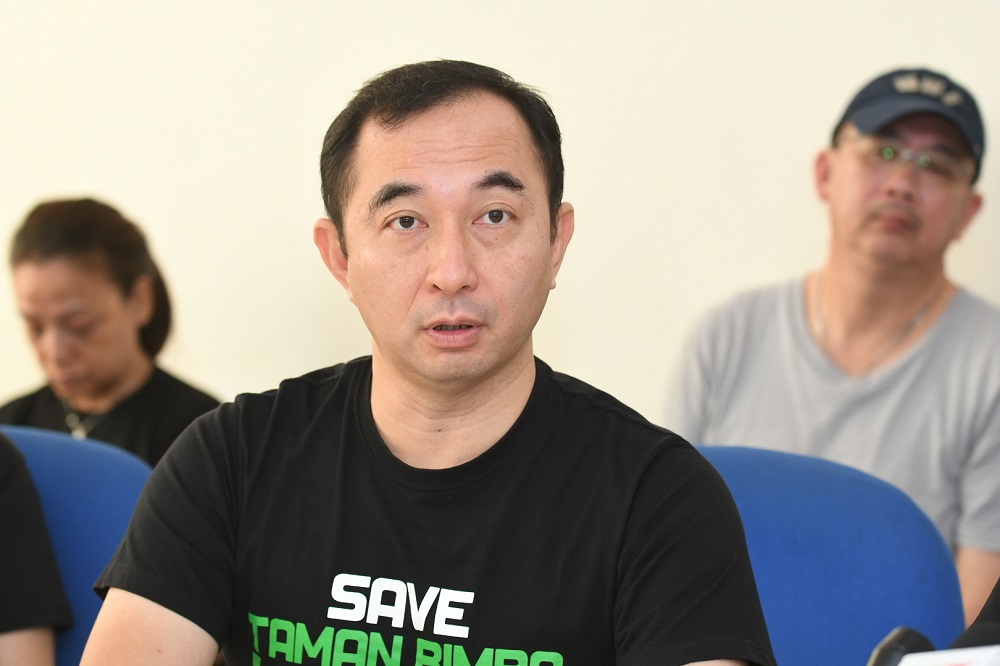 KUALA LUMPUR (Feb 4): Taman Tun Dr Ismail (TTDI) residents are questioning: Why is there still no action taken against former FT minister Tengku Adnan Tengku Mansor over his involvement in the planned development of Taman Rimba Kiara, reported The Malaysian Insight (TMI) yesterday.
"What are PH (Pakatan Harapan) and the Federal Territories Ministry doing about Ku Nan?
*Probe Tengku Adnan over TTDI land deal, C4 tells MACC
"Isn't (there enough) to show a conflict of interest (in order to take action). What is happening?" Save Taman Rimba Kiara (STRK) coordinator Leon Koay told the news portal.
Tengku Adnan is currently facing two charges of receiving RM3 million in bribes linked to another development in Jalan Semarak, Kuala Lumpur but no action has still been brought against him over the proposed development in Taman Rimba Kiara.
The state of affairs has caught the attention of anti-graft watch dog C4 Center.
It also claims there was serious conflict of interest in the dealings between Tengku Adnan and the directors of a number of companies which were linked to the deal involving the Taman Rimba Kiara park, reported The Edge Markets.
"The connection between Tengku Adnan and the directors of the companies will raise queries as to serious conflict of interest in the dealings.
"It appears that Tengku Adnan could have abused his position by making decisions in ways that will provide personal benefit and favouritism for his associates and family members," C4 Center executive director Cynthia Gabriel last month.
She said Tengku Adnan, being the Federal Territories Minister and chairman of YWP at that material time, had direct oversight of Kuala Lumpur City Hall (DBKL) and the then mayor, Tan Sri Mohd Amin Nordin Abdul Aziz, who was also a director of YWP.
Gabriel noted that TTDI residents had been protesting against the proposed high-rise development project in the park for the past two years, even calling for the park to be gazetted as public space to prevent development from taking place.
YWP had in 2014 procured the issuance of a title to itself for 12 acres out of the 25-acre Taman Rimba Kiara plot. It comprises a Hindu temple (0.6 acres), the Bukit Kiara longhouses (4.4 acres) and green park land (20 acres).
In April 2014, YWP entered into a joint venture development with a developer, Memang Perkasa Sdn Bhd, to develop the "carved out" land with an expected gross development value in excess of RM3 billion.
This development involves building eight blocks of 42 to 54 storey high end service apartments, which will be known as Pavilion Taman Tun, and building one 29-storey block of 350 units for the residents of the longhouse.
"The (C4) report has come out, so what are they (PH) going to do about it?"
TMI also reported that the joint working committee set up to resolve the stalemate over the project will meet after the Lunar New Year holidays, said Koay.
"Our expectation is to see a further scale-down by the developer," Koay added.