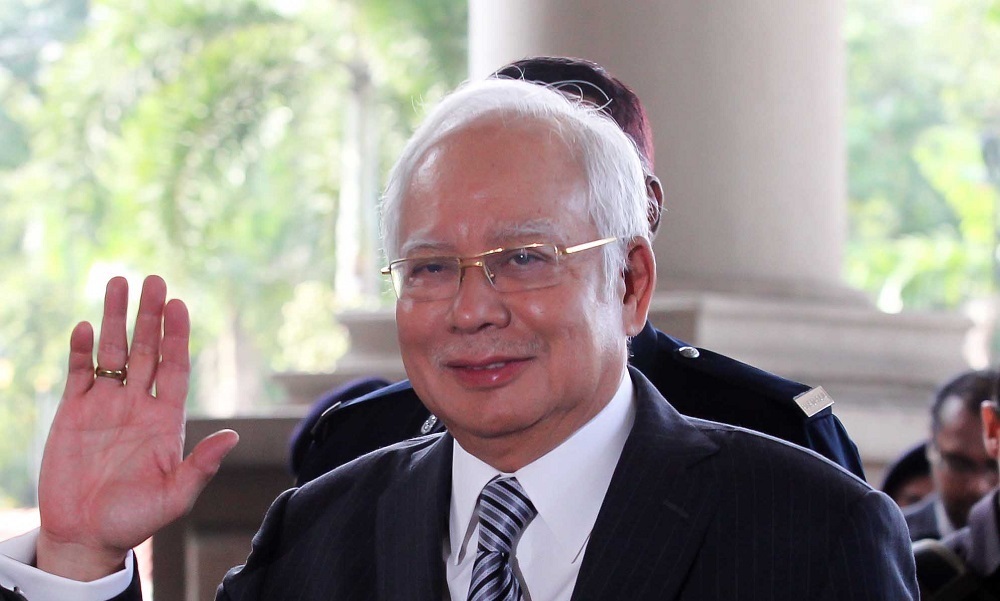 KUALA LUMPUR (Feb 7): Ex-prime minister Datuk Seri Najib Tun Razak on Tuesday claimed that he "never cancelled projects by Tun Dr Mahathir Mohamad" when he was in power, reported The Star yesterday.
"I have never cancelled Dr Mahathir's projects ... I (even) continued Lima (the Langkawi International Maritime and Aerospace Exhibition).
*Our lives have fallen apart when she died, says Altantuya's father
*BN leaders have field day over Guan Eng-Azmin ECRL confusion
"This is our spirit – we cannot cancel what the last administration did, but we can do better than before," said Najib while addressing an Umno-PAS meet-and-greet function at the Wisma Umno in Langkawi on Tuesday.
Najib went on to say that he did not deny Dr Mahathir's efforts in developing Langkawi, reported the English daily.
"I do not deny what Che Det (Dr Mahathir) has done for Langkawi, so when I became prime minister I brought it to greater heights.
"Other prime ministers in the future (should) bring it even higher," he said.
His speech in Langkawi is available via Facebook Live.
"I also developed a submarine cable project worth RM50mil to residents of Tuba Island to overcome the electrical disturbance there, as well as the expansion of the Langkawi International Airport worth RM89mil and also RM600mil for a water plant," he said.
Meanwhile, in his latest legal troubles, Najib was charged in the High Court here on Jan 28 with three additional counts of money laundering totalling RM47 million five years ago.
He already faces three criminal breach of trust charges involving SRC International funds amounting to RM42 million and three counts of money laundering involving the same fund.
For the three additional charges, Najib was accused of being involved in money laundering of RM47 million via his three AmPrivate Banking accounts.
All the offences were allegedly committed at AmIslamic Bank Bhd in Jalan Raja Chulan on July 8, 2014.
He faces a fine of up to RM5 million or imprisonment of up to five years or both under the Anti-Money Laundering and Anti-Terrorism Financing Act 2001.