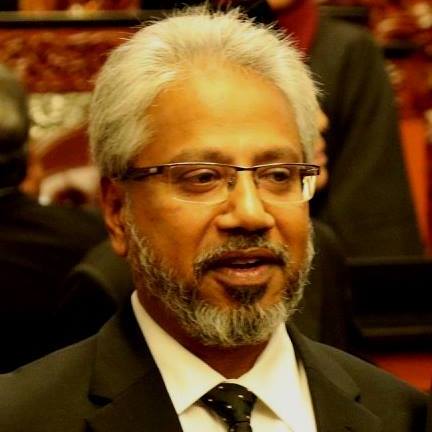 PETALING JAYA (Feb 7): National Unity minister P Waytha Moorthy will solve a dispute between a logging company and Orang Asli residents who set up a blockade to prevent encroachment onto their settlement, said Jakoa.
Free Malaysia Today reported that Jakoa, which is the Department of Orang Asli Development, had called for a suspension of all logging activities near the settlement in Gerik.
"Jakoa proposes that all logging activities be put on hold until the meeting," Jakoa director-general Ajis Sitin was quoted as saying.
Previous reports stated that the Orang Asli community in Kampung Tasik Cunex, Gerik, had said state authorities encroached onto their land to carry out logging.
*Perak Forestry Department denies threatening Orang Asli community
*Kelantan ready to face Putrajaya in court over Orang Asli issue
Barricades had been set up by the villagers, to prevent the timber lorries from entering the land. It had also been claimed that the logging company and the Perak Forestry Department had issued threats against them.
The Perak Forestry Department denies having threatened the Orang Asli community.
The news portal reports that Perak state exco Abdul Aziz Bari who is in charge of the environment, has said that he was not involved in the decision to start logging in the area.