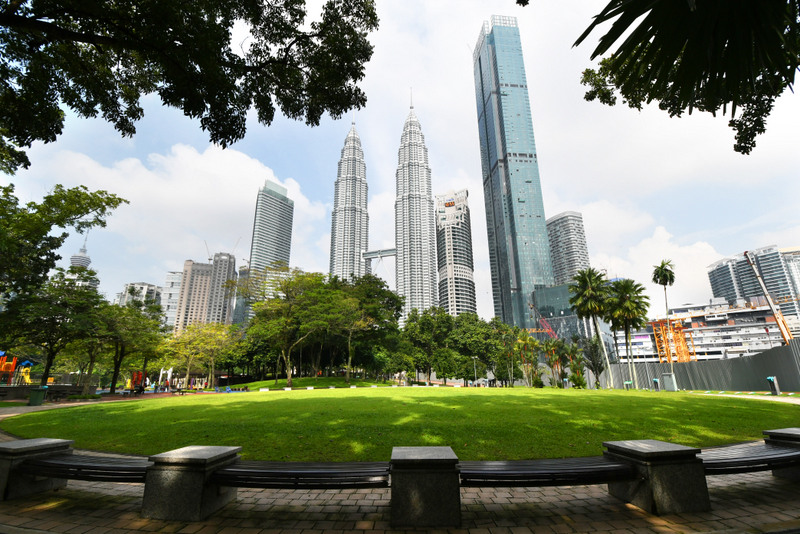 KUALA LUMPUR (Feb 23): The plot ratio cap in the city to a maximum of 1:10 with the Kuala Lumpur City Plan 2020 (KLCP2020), "could lead to the downsizing of several high-end, high-rise developments, especially in the city centre", reported The Edge Malaysia in its latest issue.
A lower plot ratio means less units are allowed to be built on the same plot of land which will in turn affect the profitability of the development projects.
The report said that "projects that will shrink include UEM Sunrise Bhd's development of its Angkasaraya land, Magna Prima Bhd's redevelopment of the Lai Meng School land in Jalan Ampang and Tradewinds Corp Bhd's Tradewinds Square in Jalan Sultan Ismail".
*KL's lower plot ratios may drive land prices down – report
*DBKL caps plot ratio for developments in capital city
But a property agent told the weekly that it "all depends on how much they paid for their land and how much they can sell each unit for. Even if the plot ratio is comparatively low, new developments can still make money with the right product and pricing."
According to reports, KLCP2020 has highlighted property developments that have been allotted higher plot ratios than envisaged -- such as a project on two plots on Jalan Imbi that received a ratio of 1:20 even though it was supposed to be at 1:7.
UEM Sunrise told the business publication that the plot ratio approved for the Angkasaraya land was 1:12 but "that has since lapsed as the developer is not ready to proceed with the project".
"As the deal was signed back in 2008, we are unable to advise what the targeted plot ratio was at that juncture or to justify the selling price," a spokesperson said.
With KLCP2020, the Angkasaraya land will have a plot ratio of 1:10.
The report worked out that using the plot ratio of 1:10, "the redevelopment could have an NLA of 559,093 sq ft, putting UEM Sunrise's RM179 million land cost at RM320 psf".
It also said that with land cost usually making up 10% of GDV, a property on the Angkasaraya land needs to be sold at a price of at least RM3,200 psf for the builder "to see good margins".
"It is uncertain if UEM Sunrise's product can fetch RM3,200 psf, although it must be noted that the land offers uninterrupted views of the Petronas Twin Towers," wrote the weekly.
It was reported two weeks ago that property projects, which were granted approval in principle with a higher plot ratio than what is permitted under the KLCP 2020, are required to seek new approval from Kuala Lumpur City Hall (DBKL).
The requirement applies to all types of developments, including commercial and residential, in the capital city, according to DBKL.